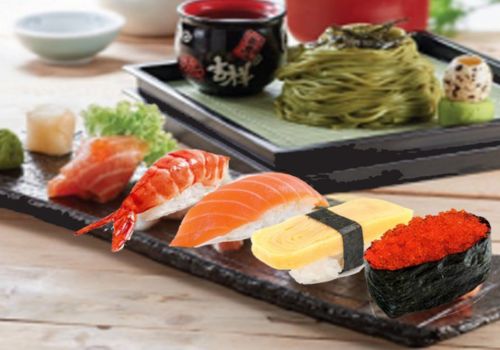 Location:
Hero Market, Lot G-11, 7, Jalan Puteri 1/1, Bandar Puteri, 47100 Puchong, Selangor
Operating Hour:
Wednesday-Monday, 11:30 am–9:30 pm
Tuesday Closed
Introduction:
Welcome to Zakuro Japanese Restaurant @ Puchong, where the art of Japanese cuisine comes to life in every dish. Nestled in the heart of Puchong, our restaurant offers an authentic culinary journey through Japan's diverse and exquisite flavors. From fresh sashimi to expertly crafted sushi rolls, Zakuro is a haven for sushi enthusiasts and lovers of Japanese gastronomy.
What to Expect:
At Zakuro Japanese Restaurant, expect a gastronomic adventure characterized by meticulous preparation and top-quality ingredients. Our skilled chefs artfully combine traditional techniques with contemporary twists, ensuring each dish is a masterpiece. Whether you're a fan of delicate tempura, savory ramen, or the subtle flavors of Japanese green tea desserts, Zakuro guarantees a delightful experience for your taste buds. Immerse yourself in the tranquil ambiance and impeccable service, creating an atmosphere perfect for intimate dinners or casual gatherings.
Conclusion:
In conclusion, Zakuro Japanese Restaurant @ Puchong invites you to embark on a culinary odyssey where authenticity meets innovation. With a commitment to culinary excellence, a welcoming ambiance, and a menu that caters to diverse preferences, Zakuro ensures that every dining experience is memorable.