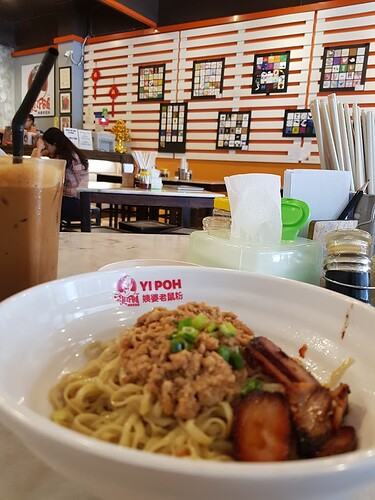 Image Source:
Google Review
Location:
10, Jalan Kenari 11, Bandar Puchong Jaya, 47100 Puchong, Selangor.
Operating Hours:
Friday to Wednesday 7:30 AM - 10:00 PM
Thursday 9:30 AM - 10 PM
Introduction:
Welcome to Yi Poh @ Puchong Jaya, a culinary haven that promises to take you on a delightful journey through the rich and diverse flavours of Chinese and Nyonya cuisine. Located in the vibrant neighbourhood of Puchong Jaya, the restaurant is a celebration of tradition and taste, offering a unique dining experience for all food enthusiasts.
What to Expect:
At Yi Poh, expect a tantalising array of dishes that showcase the best of Chinese and Nyonya culinary heritage. From mouthwatering seafood delights to aromatic and flavourful curries, each dish is prepared with the freshest ingredients and infused with a symphony of spices and herbs. The skilled chefs take pride in delivering a harmonious fusion of flavours that will leave you craving for more.
Conclusion:
In conclusion, Yi Poh @ Puchong Jaya offers a feast of authentic Chinese and Nyonya delicacies, creating a remarkable dining experience for all. With its dedication to quality and rich culinary traditions, the restaurant ensures that every guest leaves with a contented palate and a desire to return.