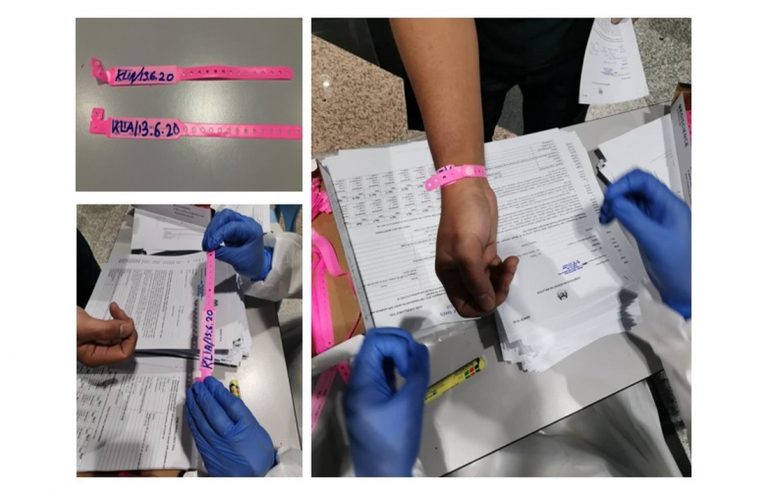 Source:
Soya Cincau
PUTRAJAYA, June 13: Malaysians recently returned from abroad are required to wear quarantine wristbands at all times for identification purposes.
Health director-general Datuk Dr Noor Hisham Abdullah said the wristbands are fastened on returnees soon after their arrival in Malaysia, and before they leave for their respective homes to undergo compulsory Covid-19 quarantine.
He said if a wristband is removed at any time before the supervision and observation period ends, the individual will be subject to action.
"This wristband must be worn throughout the period at home. It will only be removed by an authorised officer after the supervision and observation period ends.
He said they should remain at home at all times, isolate themselves from their family members, observe good personal hygiene, and not share personal belongings with other family members.
Source: New Straits Times