Work to upgrade ditches to solve the problem of flash floods - Ng Sze Han
---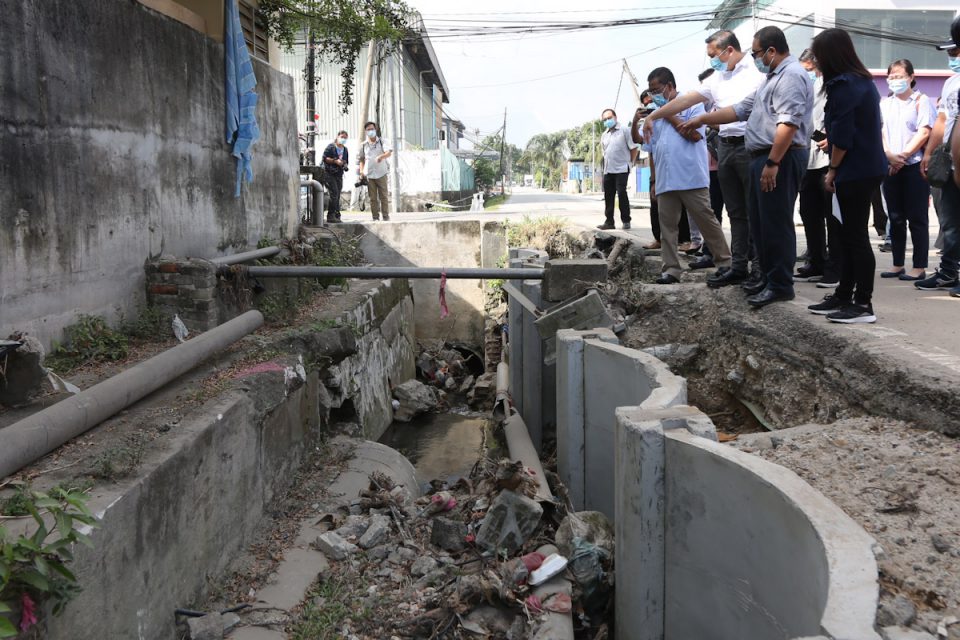 Image Sources: SELANGORKINI - Photo by Remy Arifin / Selangor Kini
(Shah Alam August 10) Work to upgrade the drainage system at Jalan Industri 9, Kampung Baru Sungai Buloh will solve the problem of flash floods that have been lingering in the area for the past 15 years.
The new village development EXCO said the upgrade project run by the Public Works Department (JKR) with an allocation of RM800,000 is expected to be completed next month.
The upgrade work involves strengthening the cliffs and repairing the drainage system. In fact, I understand that JKR will also clean the clogged ditch.
This project gives relief to about 10,000 residents in this area," said Ng Sze Han after a visit to the ditch upgrade project site at Jalan Industri 9, Kampung Baru Sungai Buloh here today.
Meanwhile, the Head of Kampung Baru Sungai Buloh, Hoo Sook Wan when met expressed his gratitude to the State Government and JKR for being aware of the problem.
"I hope the residents are patient and for a period for the parties involved to complete this project," he said.
Information Sources: selangorkini.my