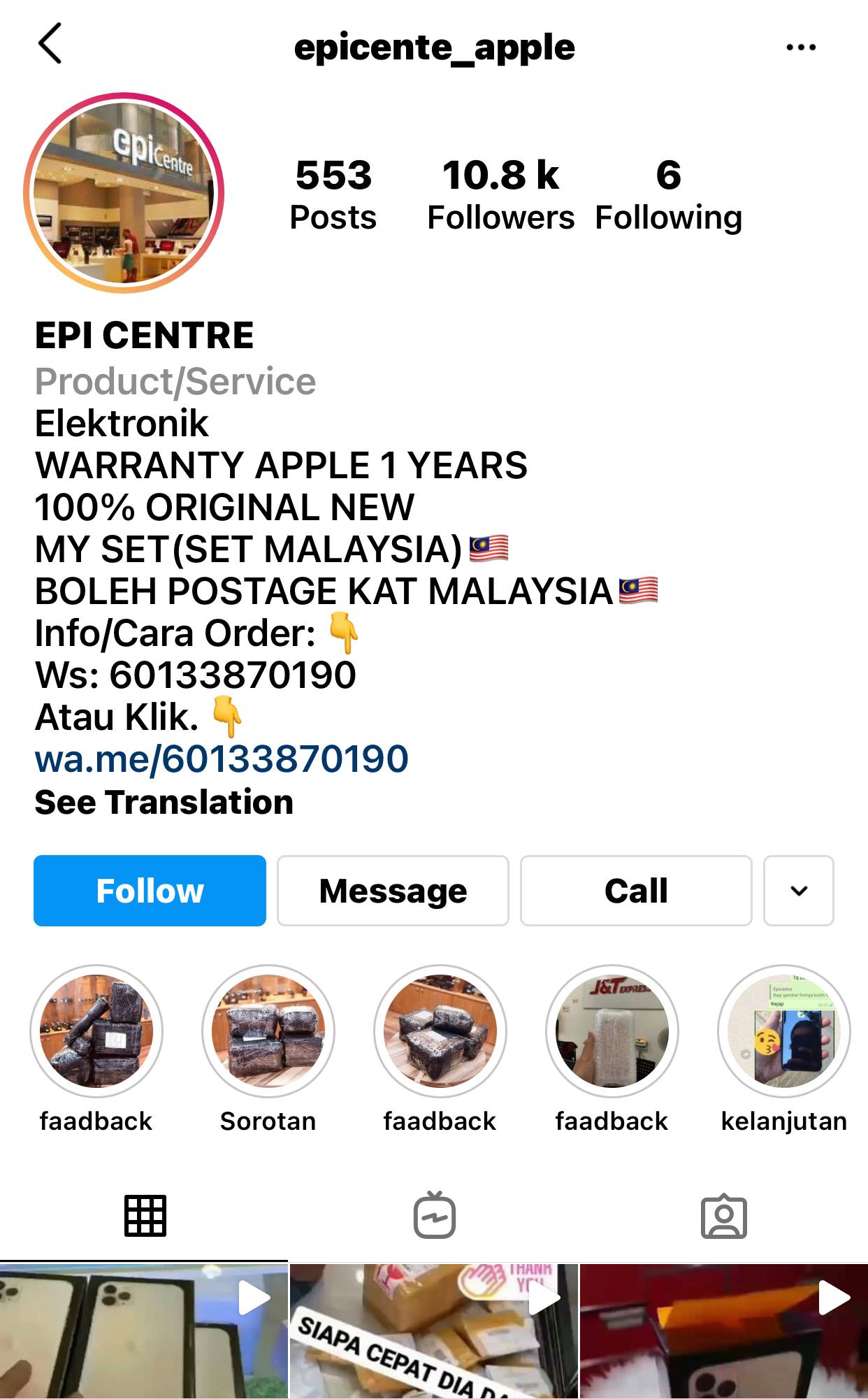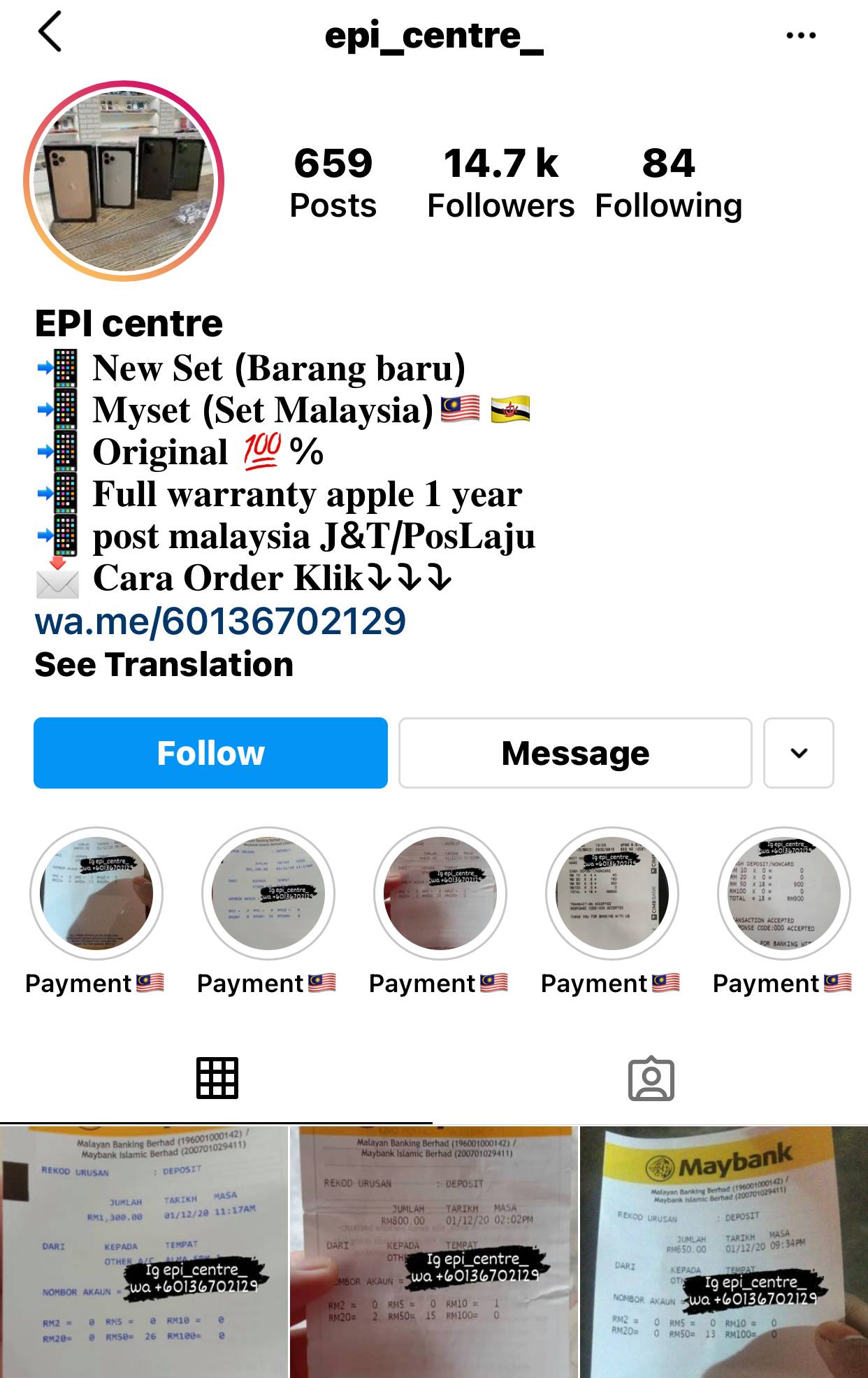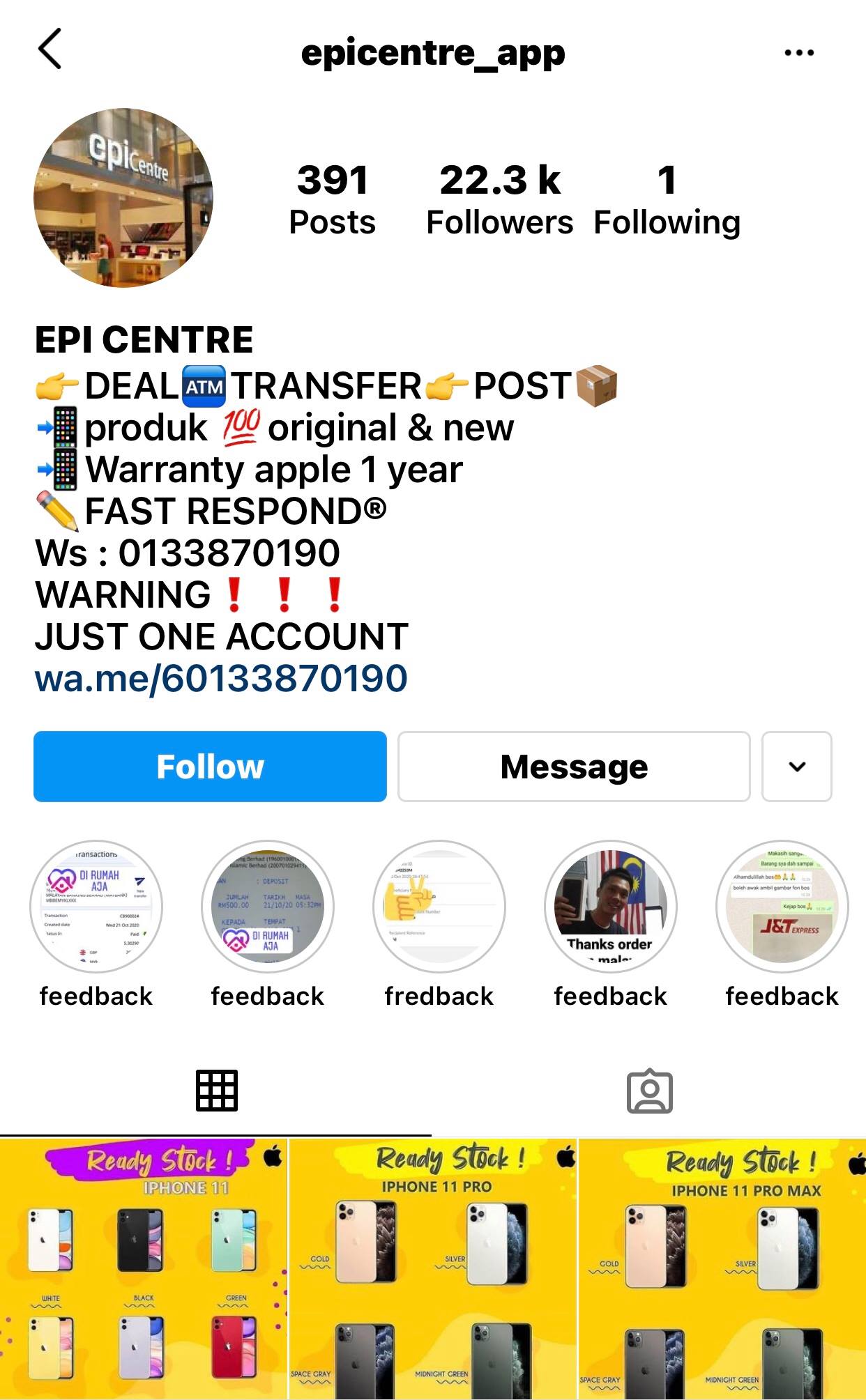 Nowadays, online sell is getting hot and popular in this era. Online selling bring huge benefits to people nowadays. The business can be operated from anywhere because it reduce any geographical restrictions that would normally face with an office based business. The essential items that need in order to oversee your online business from anywhere are having access to emails, the Internet and phones.
On the contrary, the chances of encountering online scams have increased. A few days ago, I found an iPhone shop with a phone price that was more than half the official price.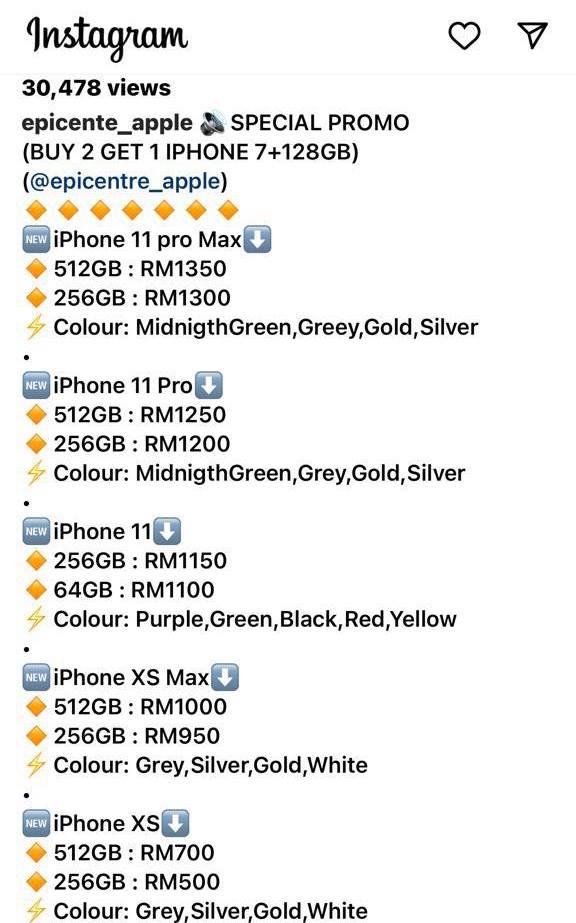 epicenter_apple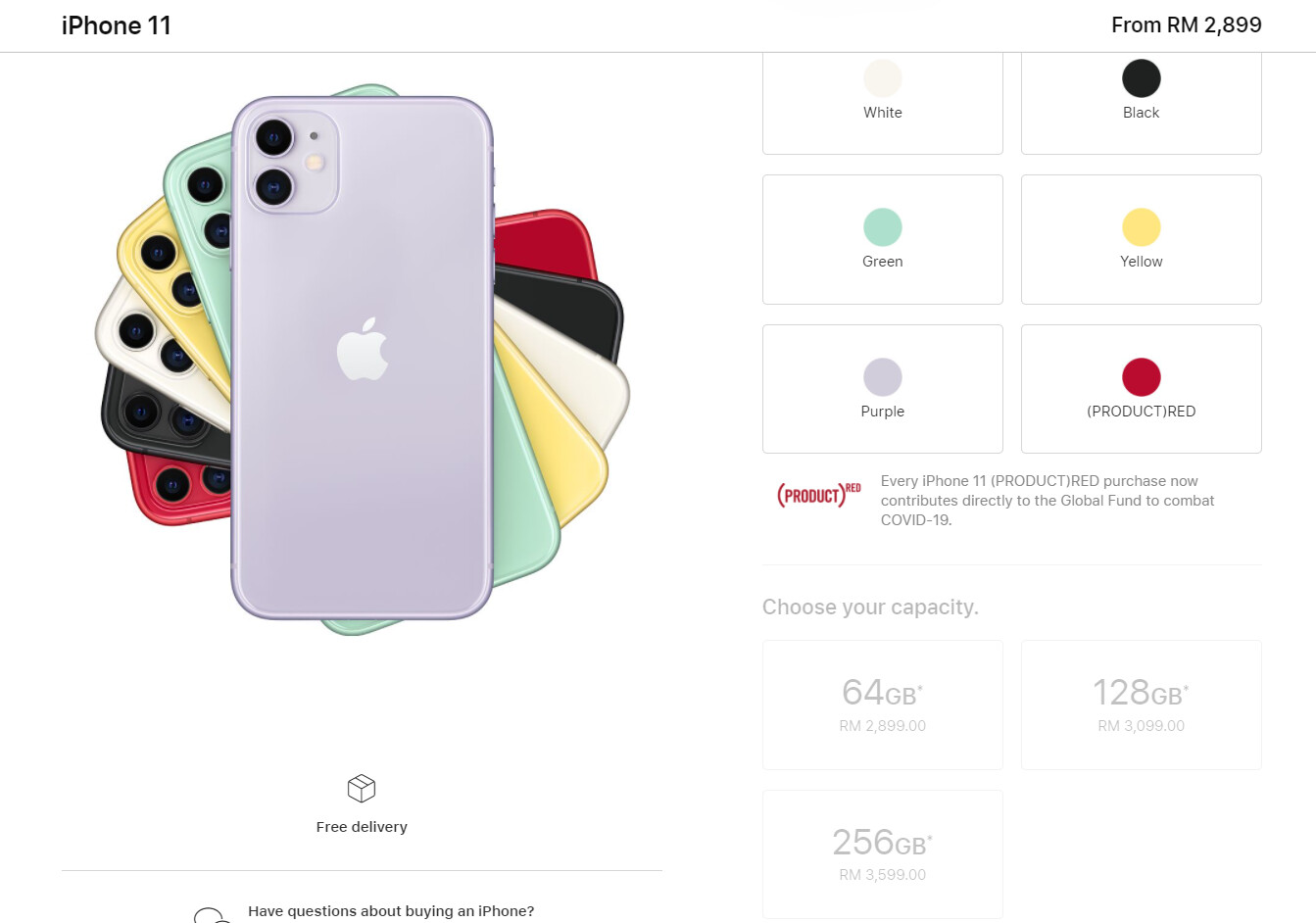 Apple Official Website
Let's take a look at the price of IPhone 11 from epicenter_apple compare to the IPhone 11 from Apple
official website price.
An IPhone 11 with 256GB was sell at the price of RM1150 compare to the Apple official price RM3599, it is almost cheaper than the official price of nearly 2/3. Besides, let see 64GB price compare with the 64GB price from official website, we could see that the price is almost half cheaper than the official price.
In conclusion, if you are buyer, will u buy your phone from epicenter_apple or the Apple official?