Reasons why GSC in IOI Mall Puchong is popular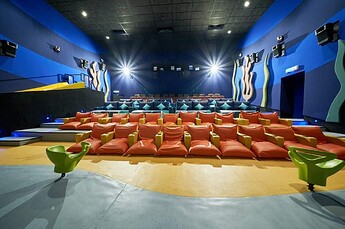 Image Source: Google Review
Venue Details:
Location: IOI Mall Puchong
Address: IOI Mall, Lot ET11, Phase 2, 3rd Floor, Batu 9, Jalan Puchong, Bandar Puchong Jaya, 47170 Puchong, Selangor
Booking: For online booking, please surf the websites https://www.gsc.com.my
Contact: For more information, please contact the number 03-80758339
Introduction:
It is indisputable that Golden Screen Cinema (GSC) in IOI Mall Puchong offers top-notch quality service to customer, and this extends far beyond just screening films. What really concerns is undeniably its unparalleled cinematic experience, especially the cinema's awe-inspiring interior design and overall ambience.
Reasons:
Once entering, visitors are greeted by a tastefully designed lobby that is both welcoming and luxurious. The staff members are meticulously trained to provide prompt and respectful service, making sure every customer feels like a VIP. Special care is also taken to ensure the cleanliness and hygiene of the screening halls and common areas.
What truly sets this GSC location apart is the way it transforms an normal movie screening into wonderful experience. With offerings like 4D cinema like avatar, movie-goers are not just sitting and watching the movie, they feeling living in it.
Conclusion:
In conclusion, GSC in IOI Mall Puchong is definitely not a place to catch a film; it's a destination that promises a comprehensive and unforgettable cinematic experience, thanks in no small part to its breathtaking interior. It is definitely a place that everyone should try on.