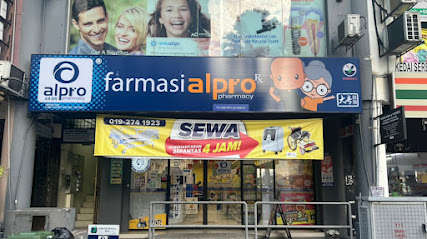 ALPRO Pharmacy Bandar Puteri Puchong
Location:
26G, Jalan Puteri 1/2, Bandar Puteri, 47100 Puchong, Selangor
Contact Number:
0192741923
Working Hour:
Mon: 09:00 - 21:30
Tue: 09:00 - 21:30
Wed: 09:00 - 21:30
Thu: 09:00 - 21:30
Fri: 09:00 - 21:30
Sat: 09:00 - 21:30
Sun: 09:00 - 21:30
Introduction:
Hello, fellow forum members,
I wanted to share some valuable information about ALPRO Pharmacy Bandar Puteri Puchong, a pharmacy that goes above and beyond the traditional role of medication dispensing. They are more than just a medication delivery service; they are your trusted companion in providing medication consultation and delivering the support you need. Additionally, they offer a unique service that many may find indispensable—wheelchair repair. Here, we'll delve into what makes ALPRO Pharmacy special and how they can benefit you or your loved ones.
Medication Consultation and Support:
ALPRO Pharmacy Bandar Puteri Puchong isn't your typical pharmacy. They understand that managing medications can be a complex task, and individuals may have questions or concerns. Here's what they offer:
Medication Consultation: They provide expert advice and consultation on medications, ensuring you have a clear understanding of your prescriptions.
Support Services: ALPRO Pharmacy is there to support you in managing your health. Whether it's addressing side effects, offering recommendations for adherence, or helping you better understand your medications, their team is dedicated to your well-being.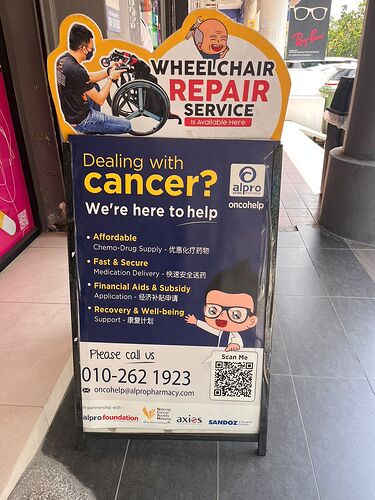 Wheelchair Repair Service:
In addition to medication services, ALPRO Pharmacy goes the extra mile by offering wheelchair repair. This service can be a lifeline for those who rely on wheelchairs for mobility:
Wheelchair Repair: Whether it's fixing a malfunction, maintaining your wheelchair's performance, or carrying out necessary adjustments, ALPRO Pharmacy can help. Your mobility is essential, and they are here to ensure your equipment is in optimal condition.
Why ALPRO Pharmacy?
Here's why ALPRO Pharmacy Bandar Puteri Puchong stands out:
Comprehensive Care: They provide a holistic approach to health, combining medication consultation with repair services to support your overall well-being.
Expertise: Their team consists of knowledgeable professionals who can answer your medication-related questions and provide quality wheelchair repair.
Convenience: The convenience of receiving medication consultation and repair services from a single source can save you time and effort.
Trusted Companion: ALPRO Pharmacy is not just a service provider; they are your companion in your healthcare journey, ensuring you have the support you need.
Accessibility: Located in Bandar Puteri Puchong, they are easily accessible to those in the area.
Conclusion:
ALPRO Pharmacy Bandar Puteri Puchong is more than a pharmacy; they are a partner in your health. Whether you require medication consultation, support, or wheelchair repair services, you can count on them. This forum post is meant to spread the word about this valuable resource, and I encourage you to reach out to ALPRO Pharmacy if you have any questions or need their services. Your health and mobility matter, and ALPRO Pharmacy is there to help.
Thank you for taking the time to read this post, and if you have any experiences or questions about ALPRO Pharmacy or similar services, please feel free to share your thoughts below.