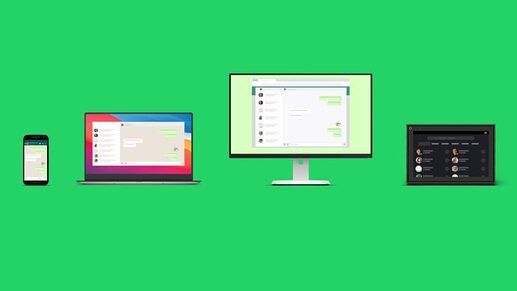 Previously, WhatsApp mentioned that its users would soon be able to sync the messaging platform across a maximum of 4 devices. Starting today, interested users can now be part of a small beta testing program as WhatsApp begins evaluating new multi-device feature.
This features allows users to use WhatsApp on up to 4 non-smartphones (such as a Windows desktop, iPad, MacBook or Portal), and they won't necessarily require their smartphone to be switched on for it to work.
However, users can only have one phone connected to their WhatsApp account at one time, and the linked devices will become disconnected if the phone is unused for over 14 days.
At present you would need to ensure that your phone is turned on to use WhatsApp on the web or on a non-smartphone, due to the way its end-to-end encryption is carried out.
With multiple devices come multiple security concerns. Each device used to host WhatsApp will contain its own identity key, as the WhatsApp server will maintain a mapping between each user account as well as their device identities. To send a message, a user will receive their device list keys from the server.
To prevent communications from being intercepted through covert means of adding a device to someone's account, WhatsApp has extended security codes to represent the combination of a user's device identities so they may easily verify all the devices that will be using the feature.
WhatsApp will also introduce Automatic Device Verification so users won't have to verify their identities often. The technology will let utilised devices automatically establish a network of trust with each other.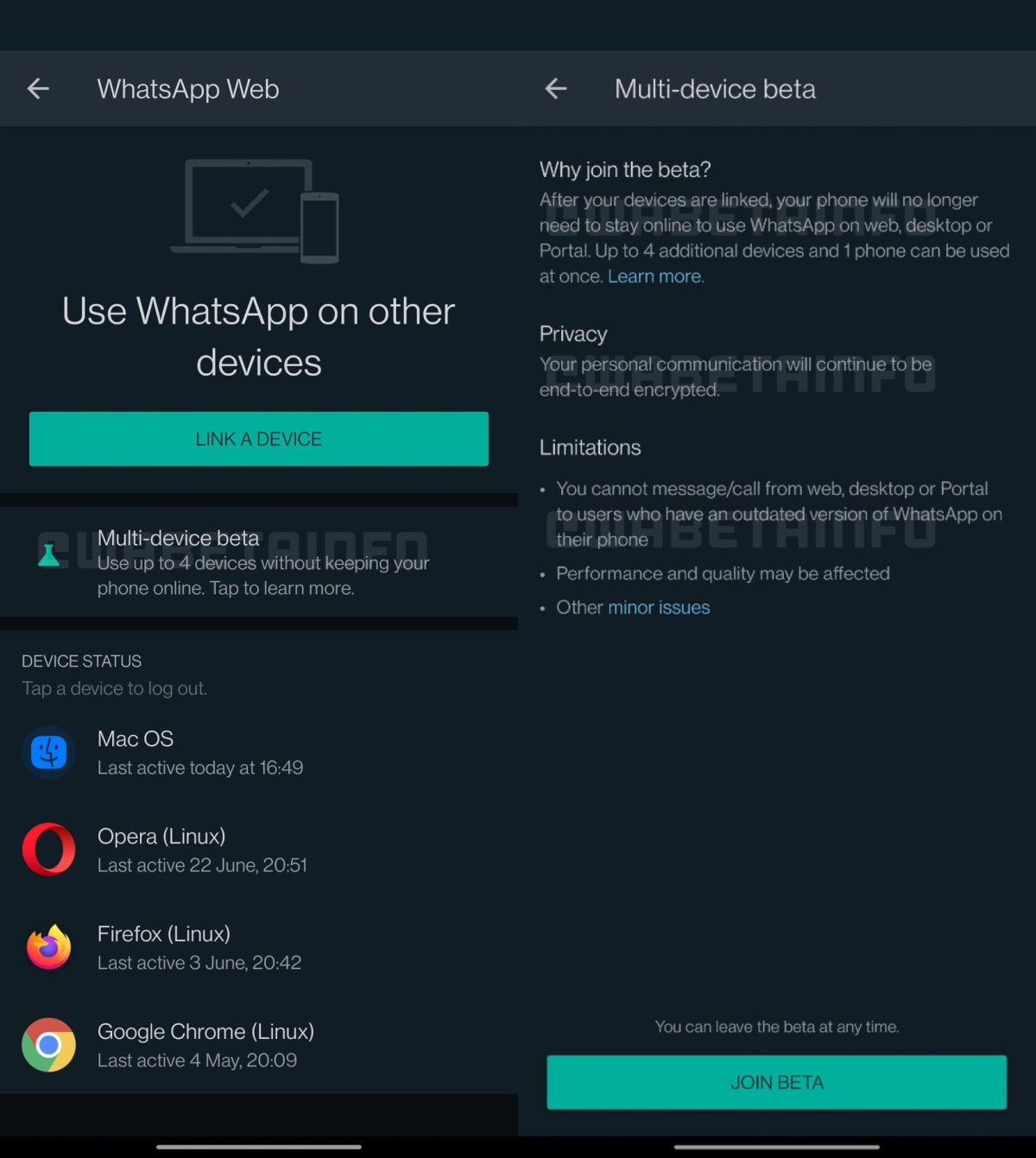 This means that the security code of a user will only be compared if they reregister their entire account, instead of having to perform a check every time a new device is linked.
Users will still need to connect additional devices by scanning a QR code from their phone, as well as the increased step of biometric verification, depending on the devices. They will also be able to keep track of all devices linked to their account and when they were last used, with the ability to log out remotely.
Voice and video calls made on the multi-device beta will also have end-to-end encryption. WhatsApp's cloud backup methods will not be affected either.
Message history and other application state data such as contact names and starred messages are also synced across devices with end-to-end encryption. Upon companion device linking, a bunch of messages from recent chats are encrypted and transferred to the newly added device.
The key to the encrypted message history blob is delivered to the new device addition via an end-to-end encrypted messages. The keys are deleted once the new device downloads, decrypts and securely stores the messages. It will then access the message history from its own local database.
WhatsApp's server also stores a copy of each application state accessible by a particular device, but all the information including metadata is also end-to-end encrypted with key that constantly change. These dynamic keys are only known to a user's devices.
Currently, the multi-device beta version does not include functionalities such viewing live locations on companion devices as well as pinning chats on WhatsApp Web or Desktop. Joining, viewing and resetting group invites from WhatsApp Web and Desktop are not allowed either, as you'll need to do so from your phone instead.
Source: SoyaCincau