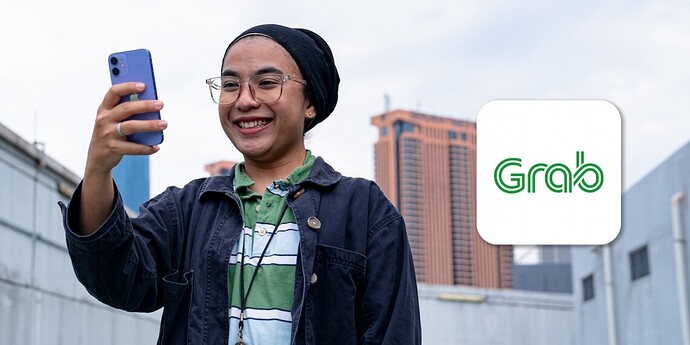 This post is brought to you by Grab.
It's not an exaggeration to say that Malaysians use Grab every day. Be it for deliveries, rides or payments, the Grab app is an essential for living in the digital age. The app's biggest features are convenience and ease of use.
Recently, Grab has introduced two new features that add even more convenience for the user. The two new features – Near Me and Premium Delivery – offer options that help you to save on delivery fees and get faster deliveries. We took the opportunity to test these new features to see how it works.
New feature

#1:

Find the best nearby deals on Grab with 'Near Me'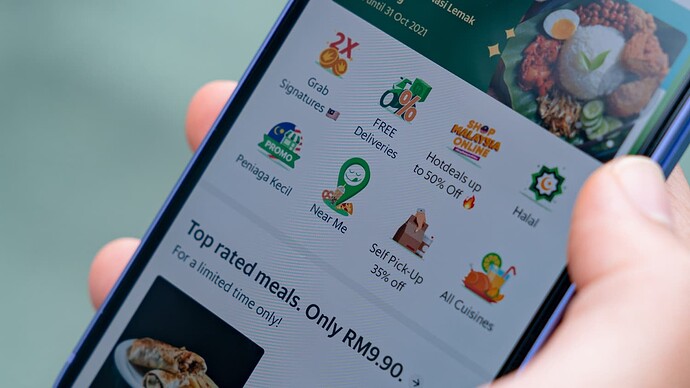 To get to 'Near Me', open your Grab app, tap 'Food' and you'll find the 'Near Me' tile right in the cluster of icons.
'Near Me' makes it easier for you to find deals offered by restaurants within a 3KM radius from you. To help support neighbourhood communities, Grab has lowered the delivery fees of the restaurants and food outlets that are grouped under the 'Near Me' category to as low as RM1.
By making restaurants and food outlets that are closer to you easier to find, it makes it easier for you to support your community and neighbourhood food outlets. In addition to this, to compensate for the low delivery fees, the delivery fees are subsidised by Grab when you order from these restaurants ensuring that delivery-partners' income are not affected.
This new feature in addition to the various other ongoing promotions you can get in the app, like HotDeals and the monthly Minggu Peniaga Kecil, you're presented with a variety of delicious yet affordable meals that are just a tap away from you anytime, anyday.
We've used the 'Near Me' feature a number of times for lunch orders at our office. Overall, we found the feature to be helpful in allowing us to discover new restaurants that we would normally miss.
Grouping nearby restaurants in one easy to access group also helps us save time not having to endlessly scroll through countless restaurants just to find the one that's nearby with a fast delivery time.
It's also nice that you can filter the restaurants by food types, prices and delivery fees. Our favourite is to filter the restaurants by rating or popularity to find the most delicious offering.
'Near Me' is now available in your Grab app nationwide.
New feature

#2:

Get your order without delays with 'Premium Delivery'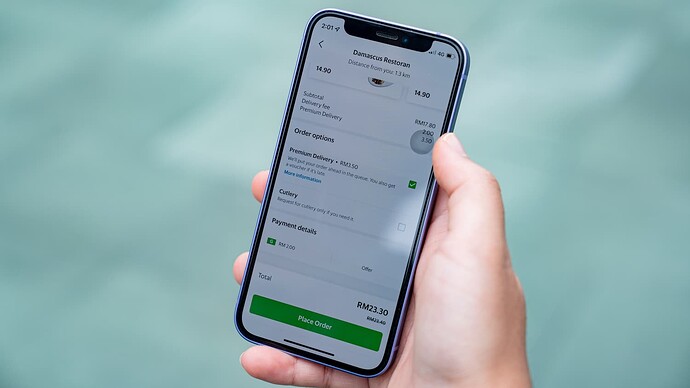 For those who are in a hurry, Grab has introduced a new feature that helps you get your deliveries faster and it's called 'Premium Delivery'.
Grab's 'Premium Delivery' feature ensures that the delivery time of your order is guaranteed. If the item order does not arrive in the time guaranteed by Grab, users will automatically receive a GrabFood voucher worth up to RM25.
'Premium Delivery' is one of the more popular features requested by Grab users. When Grab piloted the feature in August, one in three Grab users chose the feature especially during peak hours.
To use 'Premium Delivery', all you have to do is tap on the 'Premium Delivery' checkbox in your Grab order basket that's located just before you pay for your order.
At the moment, 'Premium Delivery' is not available for COD, Business orders and orders fulfilled by the restaurant's own delivery fleet. Self-pick-up orders are also not eligible for 'Premium Delivery'.
We tested the feature and find it to be super convenient especially if you're in a rush to get your orders quick. So far, we've not had issues with late deliveries. So in a nutshell, the feature is super useful if you need to get your order fast.
'Premium Delivery' is now available in the Klang Valley and will be rolled out to other parts of Malaysia in stages.
source: SoyaCincau