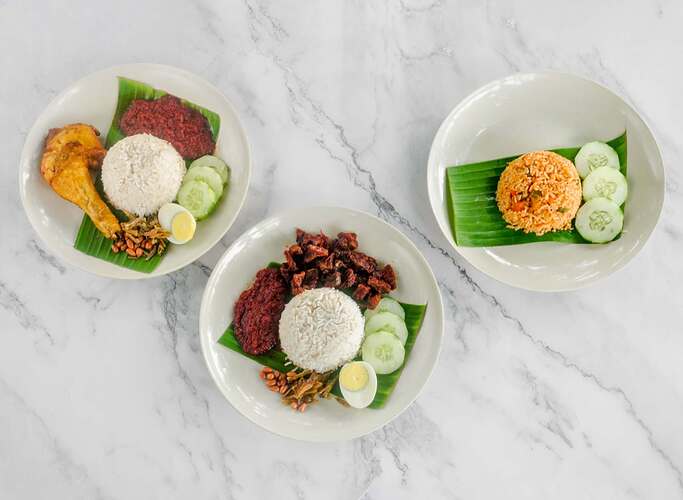 image source: FoodPanda
Location:
Lot 16, Jalan Jurutera, Kampung Seri Aman, 47100 Puchong, Selangor
Operating Hours:
Thursday - Tuesday 7:00am - 11:00pm
Introduction:
Welcome to Warung Pak Adam in Puchong, a culinary haven that embodies the rich tapestry of Malaysian flavors. Nestled in the heart of Puchong, our eatery is a tribute to the diverse and delectable dishes that define Malaysian cuisine. From aromatic spices to mouthwatering local specialties, we invite you to embark on a gastronomic adventure that reflects the essence of Malaysia's culinary heritage.
What to Expect:
At Warung Pak Adam, expect a vibrant array of dishes crafted with a blend of traditional recipes and contemporary flair. From fragrant nasi lemak to savory rendang, each dish is prepared with the finest ingredients and a touch of culinary expertise. Our menu caters to diverse tastes, offering options for both the adventurous food enthusiast and those seeking comfort in familiar flavors. Anticipate a warm, welcoming ambiance and a staff dedicated to ensuring your dining experience is nothing short of exceptional.
Conclusion:
In conclusion, Warung Pak Adam in Puchong is more than a restaurant; it's a celebration of Malaysia's culinary heritage. As you indulge in our flavorful creations, you're not just savoring food, but also the essence of Malaysian culture. We invite you to join us and experience the true meaning of Malaysian hospitality — where every meal tells a story, and every bite is a journey through the heart of our diverse and delicious cuisine.