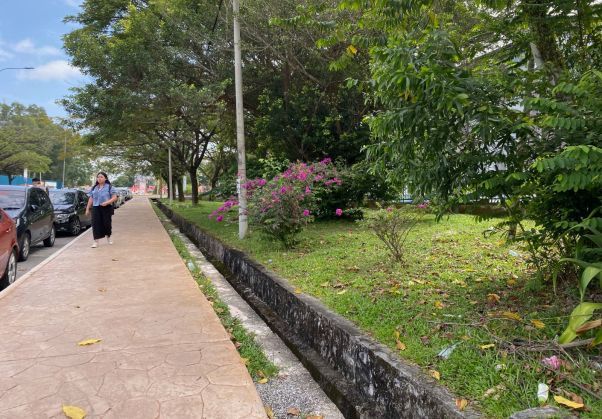 A WALKWAY is being built to connect Taman Wawasan Recreation Park and IOI Rio in Bandar Puteri Puchong.
Incumbent Kinrara assemblyman Ng Sze Han said he hoped to make Puchong a walkable community by connecting the two areas.
"Ideally, the walkway will encourage people to exercise more by making short trips on foot, whether to have meals or running errands.
"The parking problem at Taman Wawasan Recreation Park can also be eased with more residents leaving their cars at homes and walking to the park," he added.
Ng said the unsheltered walkway, which is over 1km long and cost RM1mil, was about 90% completed and is expected to be ready by the end of August 2023.
"The walkway also connects four schools along its route and an upcoming sports complex," he said.
Ng said a roof could be built over the walkway if a future budget permits.
He also said there were requests for other walkways to be built in the township, he said.
He said the Subang Jaya City Council (MBSJ) is also building a bicycle trail behind an upcoming sports complex in Pusat Bandar Puchong.
"This hillslope trail will have four routes ‒ beginner, intermediate, advance and 'chicken loop' (for those who want to make a quick return to the starting point).
"It is expected to be ready by early September 2023. MBSJ will make an official announcement when the route is ready."
Ng said the bicycle trail, which cost RM20,000, is believed to be the first of its kind in Puchong and is in line with efforts to create a more diverse range of recreational activities in the area.
"Having this bicycle trail also addresses other related problems, such as illegal dumping on the hillslope that leads to mosquito breeding grounds," said MBSJ councillor George Yap.
It was previously reported that the council is building Puchong's first multi-purpose sports complex along Persiaran Indera.
The RM16.25mil project is expected to be completed in August 2024.
The sports complex will have facilities such as a multi-purpose court that can be used for basketball, badminton and futsal.
Other facilities include changing rooms, judges' room, guests room, media room, management office, toilets and prayer rooms.
There would also be a 270m jogging track, playground, parking lots and ancillary building, Ng told a press conference after making his campaigning rounds at the morning market in Taman Wawasan.
The Pakatan Harapan candidate will be squaring off against Wong Yong Kang (Perikatan-Bersatu) for the Kinrara state seat in the Aug 12 Selangor elections.
Ng is seeking a third term, after winning Kinrara in the 2018 General Election (with a 45,212 majority) and 2013 General Election (14,604 majority).
Source: thestar