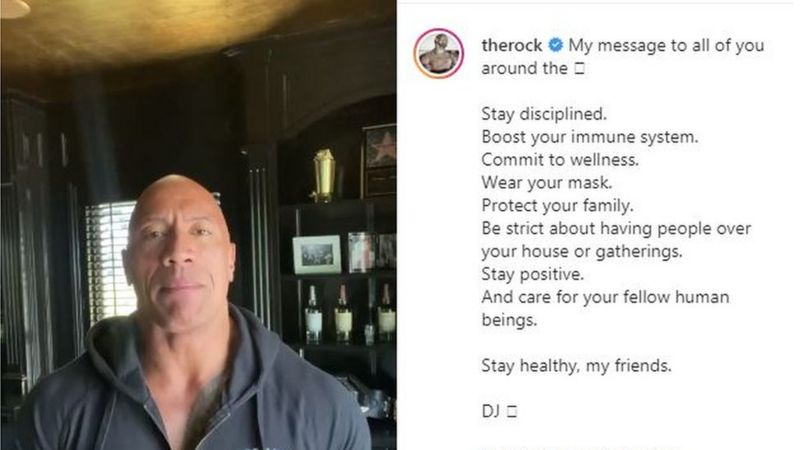 "The Rock" Dwayne Johnson said he and his family had contracted to Covid-19.
Even though they being "discipline" about their health, he and his family can't avoid getting infected.
"The Rock", the world's highest-paid actor, 48, his wife Lauren, 35, and their daughters Jasmine and Tina, aged four and two respectively, contracted virus about two and a half weeks ago.
His daughter exhibit mild symptoms, "had a sore throat for first couple of days, but other than that they bounced back and it's been life as normal".
"But it was a little bit different for Lauren and I," Johnson said. He and his wife "had a rough go" without provide the details of symptoms.
Johnson had no idea how they get infected but caught virus from "very close family friends".
"I can tell you that this has been one of the most challenging and difficult things we have ever had to endure as a family," Johnson said in a video posted to his Instagram account.
Video on therock Instagram account
Source: BBC News