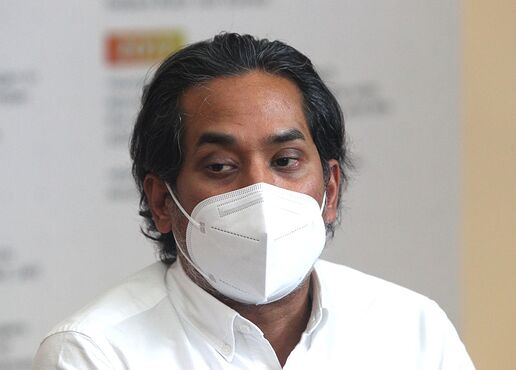 PETALING JAYA: While MySejahtera check-ins are no longer required from Sunday (May 1), individuals must still use the app to show their risk status before entering a premises.
Health Minister Khairy Jamaluddin said the app was still required to show a person's status if they are "low risk" or "high risk" before entering a premises.
"You still need to have the app on your phone to show your status on the app," he said in a short video on social media as he wished everyone a great festive season this Raya on Friday (April 29).
On Wednesday (April 27) when Khairy announced the lifting of the requirement for check-ins on MySejahtera, he also said premises owners would be required to check visitors' risk status on the MySejahtera app.
Khairy said in the video that while face masks were no longer mandatory in outdoor spaces, the practice was highly encouraged as it could reduce the spread of Covid-19.
"It is optional to wear it outdoors, but I recommend wearing your masks, especially for those in the ageing community or with health ailments.
"Social distancing is not required as well but one can use their own discretion when outside," he said.
On Wednesday (April 27), the Health Ministry announced that face masks were no longer mandatory outdoors starting May 1.
However, its use remains compulsory when indoors and while using public transport.
Source: The Star