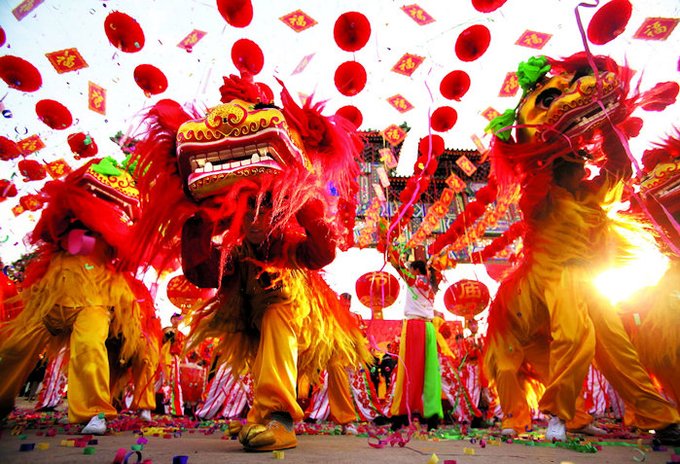 Reunion dinners are now permitted for up to 15 family members who stay within a 10km radius (without interstate or inter-district travel).

Prayer activities at places of worship will be allowed for a maximum of 30 devotees per session on 11, 12, and 19 February (between 6AM - 2PM only). Devotees will have to adhere to SOPs (mandatory face masks, social distancing) and can only spend a maximum of 30 minutes at the temple/place of worship. Sanitization works have to be done at every interval.

Home prayers at night by the Hokkiens for the Festival of the Heavenly God or Jade Emperor (拜天公) on 19 Feb can be done within the vicinity of your homes.

Dine-in at restaurants and F&B outlets is now allowed from 10 Feb onwards with a limit of 2 pax per table and social distancing of at least 1 metre apart.

More retail outlets such as clothing, accessories, cosmetics, sports equipment, and camera/photography shops are now allowed to operate from 10 Feb onwards.
Business Operating Hours For Areas Under MCO
F&B (dine-in now allowed): 6AM - 10PM
Petrol Stations: 6AM - 10PM (24 hours for stations along highway)
Daily Necessities Stores: 6AM - 10PM
Hospitals & Clinics: 24 hours
Pet Stores & Veterinary Clinics: 6AM - 10PM
Wholesale Markets: 11AM - 4PM or 12PM - 6PM
Morning Markets & Pasar Tani: 7AM - 2PM
Night Markets: 4PM - 10PM
Laundrettes: 6AM - 10PM
Eyewear Shops: 6AM - 10PM
Source: KLOOK