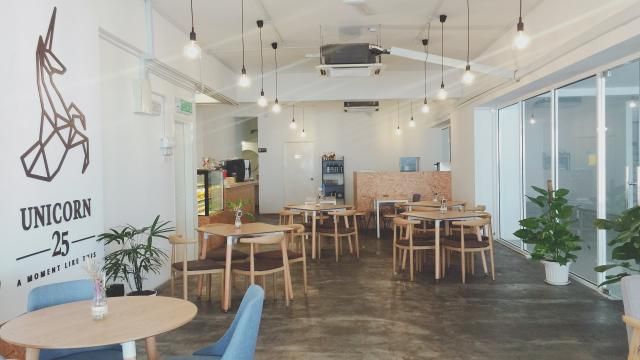 Image Source : Eatigo
Location:
First Floor, Skypod Square, IOI Business Park, Lebuhraya Damansara-Puchong.
Operating Hours:
Monday-Friday 8:00am - 10:30pm
Saturday - Sunday 9:00am - 10:30pm
Introduction:
Welcome to Unicorn25, a whimsical oasis nestled in the heart of Puchong. More than just a cafe, Unicorn25 is a magical realm where fantasy meets flavors. Step into a world of enchantment and indulgence, where every corner is adorned with the charm of unicorns and every dish is a culinary masterpiece.
What to Expect:
At Unicorn25, expect a delightful fusion of creativity and culinary expertise. From unicorn-themed desserts that are as visually stunning as they are delicious, to an array of gourmet delights crafted with precision and care, every menu item is a work of art. The ambiance is as enchanting as the food, making it a perfect spot for celebrations, casual gatherings, or simply a whimsical escape from the ordinary.
Conclusion:
In conclusion, Unicorn25 at Puchong offers an extraordinary dining adventure that transcends the ordinary. Anticipate a feast for both your taste buds and your eyes, as the magical atmosphere and delectable dishes create an unforgettable experience. Whether you're a food enthusiast, a dessert lover, or someone seeking a unique and delightful ambiance, Unicorn25 promises to whisk you away on a culinary journey you won't soon forget. Come, be enchanted, and let the magic of Unicorn25 brighten your day.