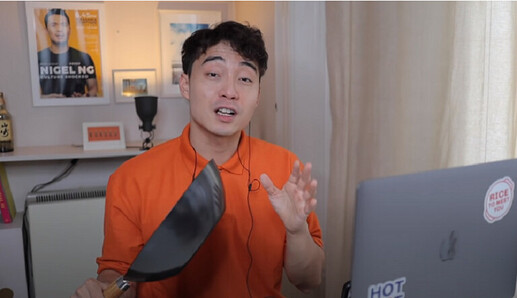 Malaysian and UK-based comedian Nigel Ng, also known as his alter ego Uncle Roger, has removed a video featuring YouTube star Mike Chen who had been critical of Beijing. Ng has also apologised to his Chinese fans, but it resulted in backlash—as many have called to "cancel" Uncle Roger on Twitter.
How it started
As many of us know, Nigel Ng shot to internet fame after a video of his character Uncle Roger criticising how chef Hersha Patel made fried rice went viral. The video has since gained more than 20 million views, and it has been widely ripped and shared inside China.
Ng has also recently collaborated with fellow popular YouTuber Mike Chen, aka Strictly Dumpling. But as Chen hasn't been shy about voicing his opinions on the Chinese administration, Ng's Chinese fans called him out.
In 2019, Chen criticised Beijing on Twitter—mentioning the treatment of Uighurs in Xinjiang and the 1989 Tiananmen Square massacre. He has also been associated with Falun Gong, a spiritual movement banned by the Chinese government.
Ng has posted a message on his Weibo account announcing he had deleted the video which featured Mike Chen. He said that he "wasn't aware of his political thoughts and the incorrect remarks he had made on China".
How it's going
While it might have soothed his fans in China, Twitter users have sought to "cancel" Nigel Ng and his alter ego. British MP Tom Tugendhat critisised Ng's apology, saying that it "reads like a Beijing-scripted apology".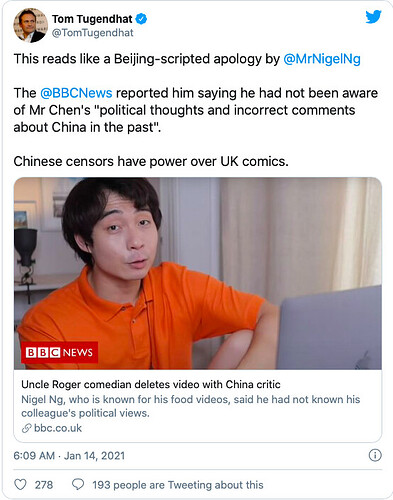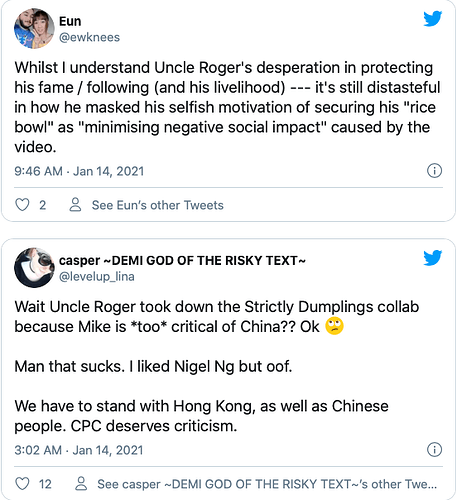 However, Mike Chen said that he holds "no animosity" towards Ng. He also thinks that what happened is the result of the CCP's (Chinese Communist Party's) censorship.
"I do hope that he learns more about the human rights abuses that the CCP has committed because he lives in a free country where he can do that," continued Chen.
While the video of both Uncle Roger and Mike Chen has been deleted, you can still watch it on YouTube through several YouTubers' reaction videos. There was no discussion of politics in the video.
Source: SoyaCincau