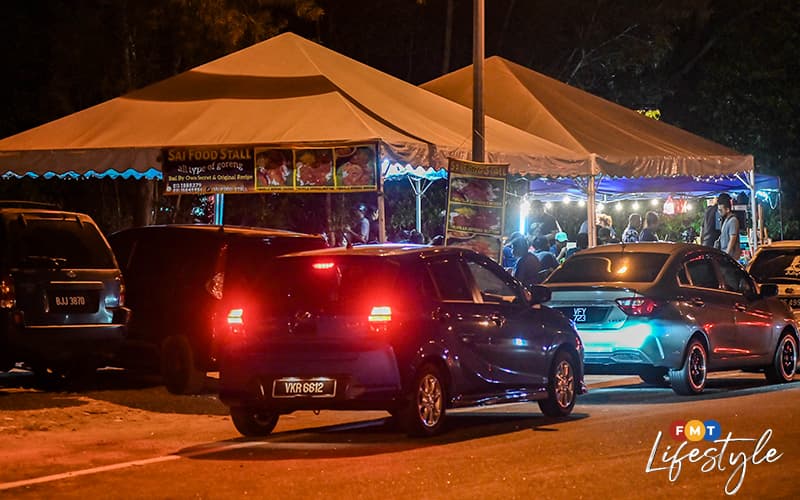 It is a roadside stall, but don't let its simplicity deceive you. (Rabbani Jamian @ FMT Lifestyle)
In the bustling town of Puchong, where foodie havens are concentrated in the commercial district, there's a hidden gem worth exploring on the outskirts—Taman Putra Perdana, to be exact. Along a roadside, a modest eatery has been making waves since its establishment around two months ago.
Sai Food Stall may appear like any typical Malaysian roadside eatery or "warung," but what sets it apart is the throng of people that gather as soon as its doors open at 7:30 pm. Whether it's the enticing aroma of warm spices or the allure of a unique dining experience, Malaysians of all ages and ethnicities form a line, eager to savor a wholesome evening meal of banana leaf rice in the open air.
The popularity of the stall ensures that you might have to wait a bit before securing a table. It's customary for solo diners to share a table, fostering a sense of community during the meal—an authentically Malaysian experience that adds to the charm of Sai Food Stall.
Source link: Free Malaysia Today