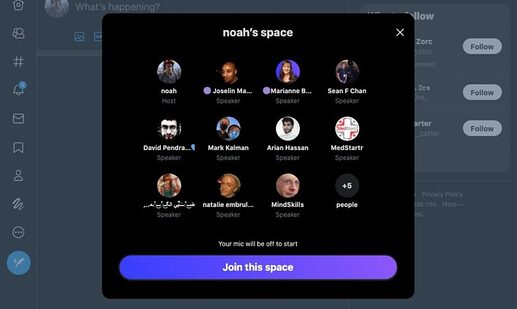 Clubhouse has taken the (iOS) world by storm, and as per usual, the rest of the technology industry is rushing to launch similar features on their own platforms. One of the biggest players in the industry, Twitter, has been working on a Clubhouse clone of its own: Spaces. The new feature has been released in stages to "gather feedback from a variety of communities" initially, with an official, widely-available release expected sometime in April 2021.
In any case, Twitter has now confirmed to The Verge that Spaces will be available on desktop browsers soon—which is the logical next step, after expanding support from iOS to Android. This new development was earlier spotted by app researcher Jane Manchun Wong: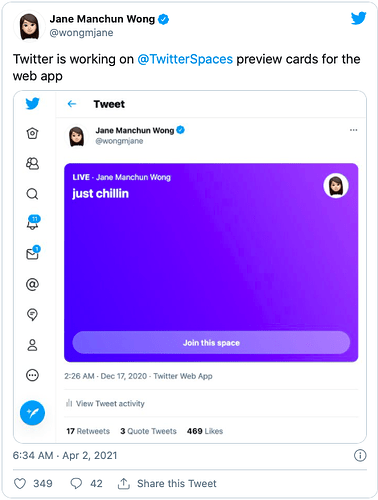 Plus, a developer working on Spaces shared a couple of samples of how the interface would look on a web browser: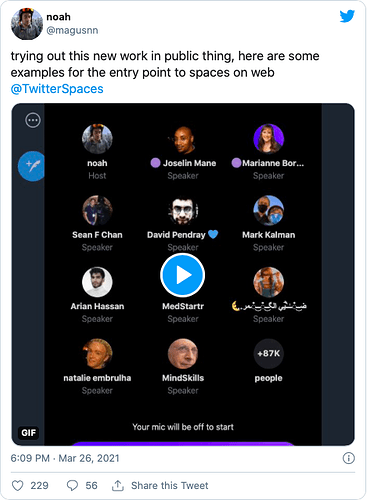 Spaces, essentially, gives Twitter users the option to create—or enter—audio chatrooms. This is obviously something that's already available on Clubhouse, but perhaps Twitter's huge user base might tip things in their favour. Plus, Clubhouse is still not available on Android, and with Spaces supporting iOS, Android, and now, desktop browsers, this might be an option that's certainly more accessible.
Source: SoyaCincau