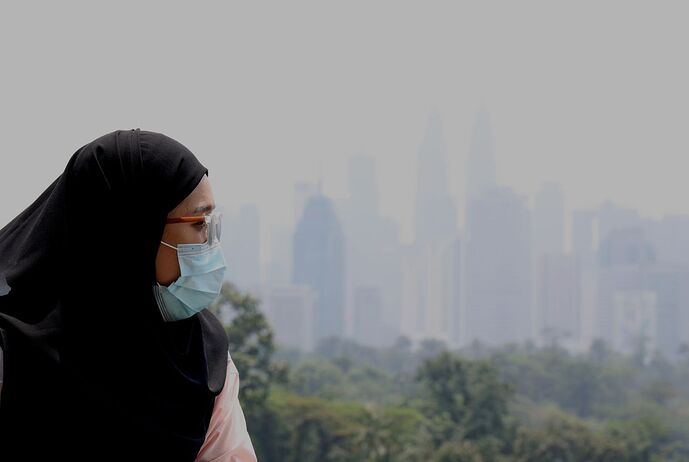 PETALING JAYA: A Transboundary Haze Act (THA) is needed to hold Malaysian companies or individuals accountable for causing haze from open burning, says Yeo Bee Yin.
The Puchong MP said no specific law governs the cause of the haze and that greater transparency will serve as a deterrent against Malaysian plantation companies misbehaving in other countries.
"This act will enable the government to take action against Malaysian individuals or companies that cause haze in Malaysia regardless of where the burning occurred. Singapore, on the other hand, passed such a law in 2014.
"After the haze crisis in 2019, the then Energy, Science, Technology and Climate Change Ministry commissioned the Academy of Science Malaysia to conduct a study into the legal framework requirements to tackle cross-border pollution and to advise the government whether such a law could be effective," she said in a statement on Thursday (Oct 5).
Yeo said the "haze season" has been an almost yearly affair for Asean countries since the 1980s, causing economic losses of more than RM1 billion, affecting the tourism industry as well as incurring the cost of fire-fighting and cloud seeding operations, cancellation of flight schedules and sporting events, cost of public health and destruction of biodiversity.
"(Haze) usually happens during the Southwest monsoon season between June and September. Its severity depends on how dry and hot the weather is during that particular year and how peat fires are controlled during the season.
"In some years, transboundary haze, especially in Indonesia, Malaysia, Singapore and Brunei, have seriously impacted the environment, economy, public health and well-being of the people," she said.
The former energy, science, technology and climate change minister said introducing legislation on transboundary haze can also incorporate preventive clauses.
"(The Act) will require companies to declare new land purchases in high-risk areas such as oil palm plantations in Indonesia and declare how the land was cleared before purchase (to prevent the locals from using slash-and-burn methods to clear the land before selling it to big companies)," she said.
On Feb 12, 2020, the Pakatan Harapan Cabinet discussed the results of this study and agreed in principle to introduce the law.
The subsequent governments stalled the progress after the Sheraton Move in 2020.
Yeo had requested the Perikatan Nasional government and the current unity government in the Parliament regarding the tabling of THA. Both gave a negative answer.
Source: thestar