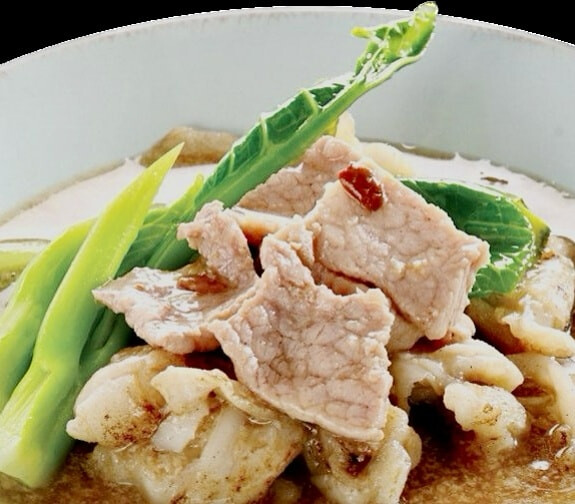 Image Source :
Facebook Baan Gerd
Location:
9-1, Jalan Puteri 1/4, Bandar Puteri 47100 Puchong, Selangor, Malaysia
Operating Hours:
Monday - Saturday : 12:00PM - 10:00PM (Closed On Sunday)
Introduction :
Baan Gerd Thai Cuisine is a hidden gem nestled in the heart of Puchong, Malaysia. With its warm and inviting ambience, this restaurant takes you on a culinary journey through the vibrant flavors of Thailand. From traditional Thai dishes to innovative creations, Baan Gerd offers an extensive menu that caters to all taste preferences.
Location and Accessibility :
Located at 9-1, Jalan Puteri 1/4 in the vibrant neighborhood of Bandar Puteri, Puchong, Baan Gerd Thai Cuisine is easily accessible and convenient to reach. Situated in Selangor, Malaysia, the restaurant is centrally located, making it easily reachable for both locals and visitors. The area is well-connected with various transportation options, including taxis, Grab services, and public transportation.
Operating Hours :
Baan Gerd Thai Cuisine welcomes diners throughout the week, except on Sundays when it is closed. From Monday to Saturday, the restaurant opens its doors from 12:00 PM noon until 10:00 PM in the evening. This operating schedule provides ample time for customers to indulge in authentic Thai flavors and savor the culinary delights offered by Baan Gerd.
What to expect :
Customers visiting Baan Gerd Thai Cuisine can expect a delightful culinary experience that showcases the vibrant and authentic flavors of Thai cuisine. From classic dishes like Pad Thai and Green Curry to lesser-known specialties, Baan Gerd offers a wide range of options to suit different palates and preferences. Customers can expect the use of fresh and quality ingredients, skillfully prepared by experienced chefs to bring out the true essence of Thai flavors. The restaurant also aims to provide a warm and welcoming ambience, ensuring that customers feel comfortable and relaxed during their dining experience.
Conclusion :
In conclusion, Baan Gerd Thai Cuisine is a fantastic destination for those seeking an authentic and flavorsome Thai dining experience in Puchong, Selangor. With its convenient location, inviting ambience, and a menu filled with delectable Thai dishes, Baan Gerd is sure to satisfy the cravings of Thai food enthusiasts.