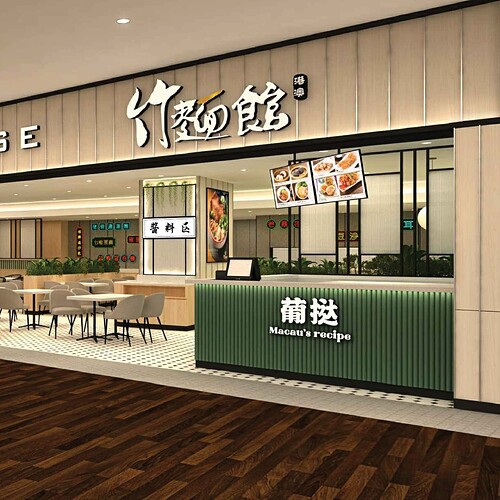 Image Source :
Zok Noodle House
Location:
No 11, Jalan Kenari 4, Bandar Puchong Jaya, 47100 Selangor.
Operating Hours:
Monday - Sunday : 8:00 AM - 9:00PM
Introduction :
Zok Noodle House is a popular dining establishment located in Puchong, Selangor, Malaysia. With its vibrant and inviting ambience, this noodle house offers a delightful culinary experience for noodle enthusiasts. Whether you're in the mood for traditional Malaysian favorites or innovative fusion creations, Zok Noodle House has something to satisfy every palate. From their flavorful broths to the wide variety of noodles and fresh ingredients, each dish is carefully crafted to deliver a burst of flavors and textures.
Location and Accessibility :
Located at No 11, Jalan Kenari 4 in Bandar Puchong Jaya, Zok Noodle House is conveniently situated in Selangor, Malaysia. The restaurant's prime location offers easy accessibility for both locals and visitors alike. Whether you're traveling by car, public transportation, or even on foot, you'll find it convenient to reach Zok Noodle House.
Operating Hours :
Zok Noodle House is open seven days a week to cater to its customers' cravings. From Monday to Sunday, you can visit the restaurant from 8:00 AM until 9:00 PM, ensuring you have ample time throughout the day to enjoy their delectable noodle dishes
What to expect :
Customers visiting Zok Noodle House can expect a delightful dining experience filled with flavorful and satisfying noodle dishes. The restaurant is known for its wide variety of noodle options, including both traditional and fusion creations, prepared with quality ingredients and expert culinary techniques. Customers can expect dishes that are freshly made to order, showcasing the perfect balance of textures and flavors. The menu offers a range of choices to cater to different preferences, from classic favorites like wonton noodles and curry laksa to innovative creations that infuse various culinary influences. Along with the delicious food, customers can expect a comfortable and welcoming ambience, prompt service, and friendly staff who are ready to assist with menu recommendations or any special dietary requirements.
Conclusion :
In short, Zok Noodle House is a haven for noodle enthusiasts, offering a diverse selection of flavorful dishes that cater to various tastes. With its prime location in Bandar Puchong Jaya, customers can easily access this culinary gem.