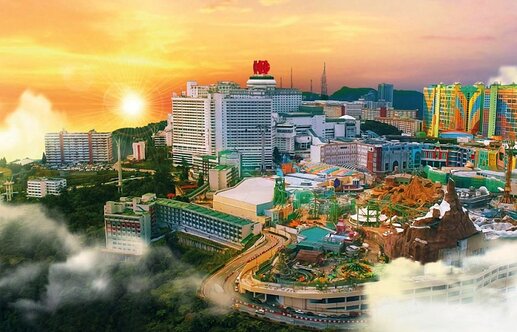 (Kuala Lumpur, 21 October) - Tourism, Arts and Culture Minister Datuk Seri Nancy Sukri has suggested the government to open three more tourist spots in Genting, Malacca and Tioman Island for tourists on October 1.
However, she said the decision must be taken to the Special Committee on Epidemic Management meeting to be chaired by Prime Minister Datuk Seri Ismail Sabri tomorrow for final discussion and decision.
However, she stressed that she was able to get the agreement at the second quadripartite ministerial meeting on coronary diseases when she reported on the proposal today.
She said this at a press conference with Senior Minister of Defence Datuk Seri Hisham Mudin and Minister of Youth and Sports Datuk Seri Amar Faisal in the media room of the Parliament after attending the meeting of the Special Committee on Epidemic Management today.
She stressed that the government will not open only these three tourist attractions in the future, and will open the country's tourist attractions in phases after evaluation.
Asked whether the entire state of Malacca is open for tourism, Nancy Sukri explained that Malacca is more extensive, so the ministry will submit a standard operating procedure (SOP) at tomorrow's special committee meeting on the management of the epidemic, for approval.
As for what tourist attractions will be opened in Malacca, Hisham Mudin said that the Prime Minister will make an announcement.
Source :https://www.orientaldaily.com.my