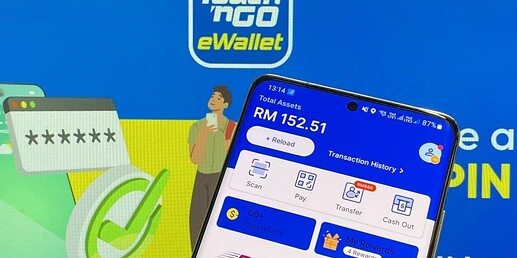 Another day, another Touch 'n Go eWallet scam. This time there's a message circulating which claimed that the "BN" government is distributing RM500 cash aid through Touch 'n Go eWallet. This is obviously a phishing scam similar to previous TNB Blackout and MySejahtera RM800 cash aid scams.
The Royal Malaysia Police (PDRM) has warned the public not to be fooled by such tactics and the link in the message is clearly not an official Touch 'n Go eWallet website. Sentul District Police Chief ACP Beh Eng Lai said this is definitely an online scam run by a syndicate and TNG would not send such messages or notice to users.
On social media, there's a screenshot which claimed that an individual had lost RM1,950 to the scam. The "victim" warned others not to be duped as the scammers are trying to take advantage of the upcoming GE15 season.
These scam syndicates typically use SMS spoofing to convince victims that the messages are coming from the government and official agencies. The message will then provide a link which leads to a fake Touch 'n Go eWallet login page which looks like the real deal. Once a victim provides their phone number and One-Time-Password, the scammer will gain full control and can transfer out the eWallet balance. If the account is linked to a credit or debit card, they could take out even more funds from the victim.
As always, do not ever click links sent through SMS or instant messaging. If you need to check, it is always advisable to log in using the official app or website.
Source: Soya Cincau