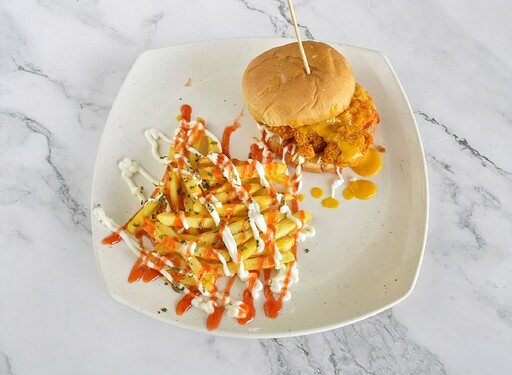 Location:
BISTARI STREET, Lot 83099, Jalan Bistari, Kampung Seri Aman Luar, 47100 Puchong, Selangor
Operating Hours:
Wednesday - Monday 4:30pm - 11:00pm
Introduction:
Welcome to Tip Top Chicken Chop in Puchong, where taste meets perfection. Nestled in the heart of the city, our restaurant is a culinary haven renowned for its delectable chicken chops. With a legacy of flavors that have delighted taste buds for years, we invite you to experience the epitome of savory indulgence right here in Puchong.
What to Expect:
At Tip Top Chicken Chop, expect a culinary delight that combines crispiness and tenderness in every bite. Our signature chicken chops are expertly prepared, ensuring a golden, crispy exterior while maintaining the juiciness inside. Accompanied by a selection of mouthwatering sauces and delectable sides, every dish is a masterpiece of taste and texture. In our cozy ambiance, you can anticipate prompt service and a dining experience that caters to both the heartiest appetite and the most refined palate.
Conclusion:
In conclusion, Tip Top Chicken Chop at Puchong is not just a restaurant; it's a gastronomic journey that promises satisfaction with every mouthful. With our commitment to quality, flavor, and customer experience, we guarantee a delightful escape into the world of exquisite chicken chops.