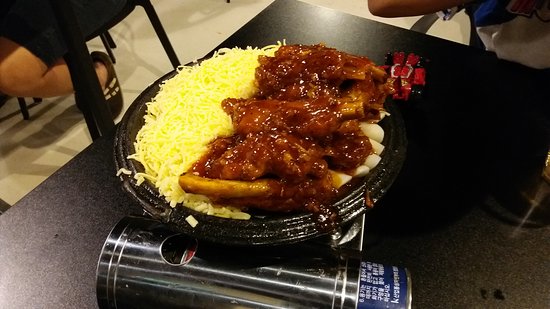 Image Source: Tripadvisor
Location: C-8-1, Block C, Setiawalk, Persiaran Wawasan, Jalan Wawasan 1/1, Taman Wawasan, 47160 Puchong, Selangor.
Operating Hour : Wednesday-Monday 12:00pm - 11:00pm
Description:
Experience the vibrant flavors and culture of Korea right in the heart of Puchong at Ticket to Korea Restaurant. This charming eatery invites you to embark on a culinary journey filled with authentic Korean dishes, warm hospitality, and a cozy ambiance that transports you to the streets of Seoul. Whether you're a K-food enthusiast or a newcomer to Korean cuisine, Ticket to Korea promises a delightful dining adventure.
What to Expect:
Ticket to Korea Restaurant in Puchong offers an authentic Korean dining experience, featuring a diverse menu of classic dishes and cozy, modern ambiance. Expect friendly service and a chance to savor the rich flavors of Korea, whether you're a K-food enthusiast or trying it for the first time.
Conclusion:
Ticket to Korea Restaurant in Puchong is your passport to the tantalizing tastes of Korea. With its diverse menu, inviting ambiance, and dedicated staff, it's a culinary destination that promises to satisfy your cravings for Korean cuisine while creating lasting memories. Whether you're seeking your favorite Korean comfort food or looking to explore new flavors, this restaurant is a must-visit for anyone eager to embark on a delightful Korean gastronomic adventure in Puchong.