These Crepe-Layered Snow Skin Mooncakes With Layers That Look Like Kuih Lapis Is Available In Malaysia!
---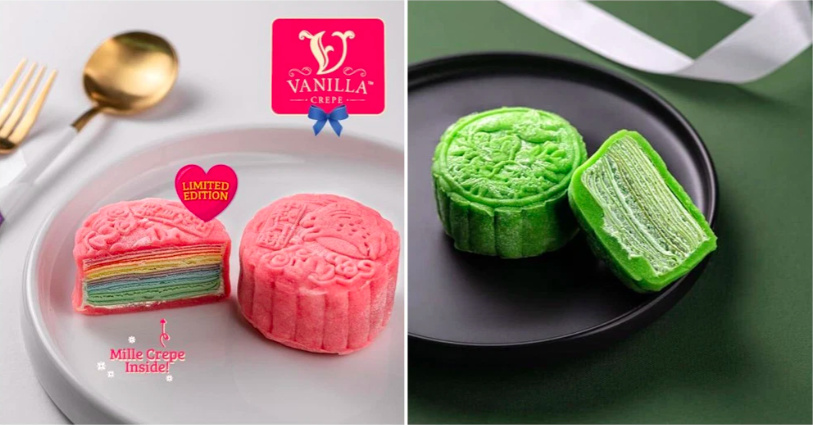 Image Sources: World Of Buzz
If you've been seeing more mooncakes on display lately, that's because the Mid-Autumn festival is coming up next month! Around this time of the year, many of us would be stocking up on mooncakes to send to our families and loved ones, but more so we can indulge in them ourselves.
Luckily for Malaysians, a new breed of mooncake has joined the league this year. Feast your eyes on these crepe-layered snow skin mooncakes by Vanilla Moon Crepe! This unique mooncake combines the delectable taste of French Mille crepes with the texture of snow skin mooncakes.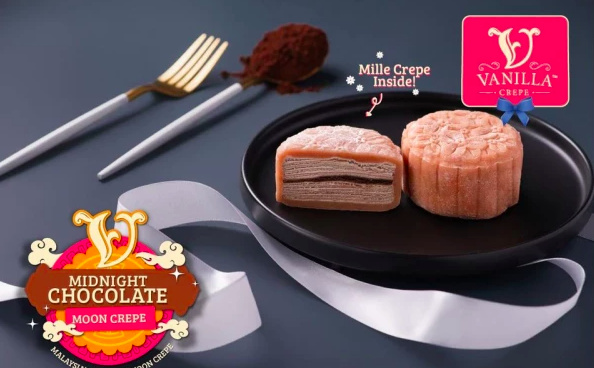 Image Sources: World Of Buzz
Starting you off is the decadent Midnight Chocolate Moon Crepe for all the chocoholics out there! If you're more for traditional-tasting delicacies, the Pandan Moon Crepe with its signature pandan fragrance might be the one for you.
The Mango Peach Moon Crepe looks delicious for those who prefer a tangy, fruity flavour. Lastly, the limited edition Rainbow Moon Crepe so you can feast your eyes (and your stomach) with this colourful creation.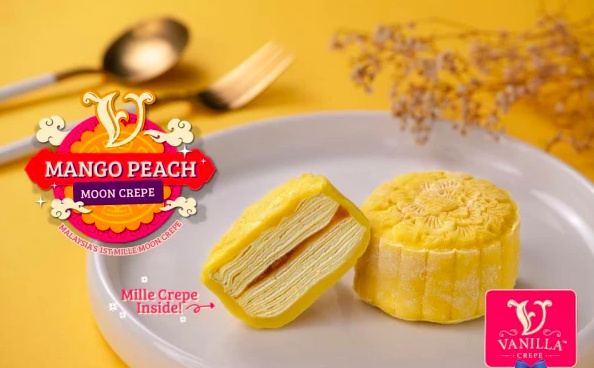 Image Sources: World Of Buzz
Mooncake lovers can choose from five flavours:
Chocolate
Pandan
Mango Peach
Vanilla
Vanilla Rainbow Moon Crepe
As of right now, these unique mooncakes are available for delivery within Damansara, Subang Jaya and Petaling Jaya.
Order Details

Contact Number: 011-2112 9606 / 012-6632493
Page Order: Vanilla Mile Crepe

Information Sources: World Of Buzz