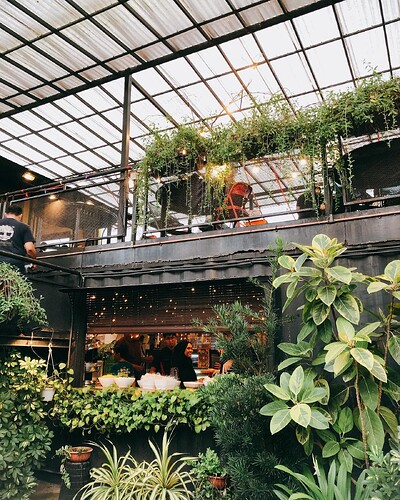 Image Source :
Facebook Asap Steamboat & Grill
Location:
Lot 94 Jalan Tempinis, Kampung Tengah A 47150 Puchong, Puchong, Malaysia
Operating Hours:
Tuesday - Sunday : 6:00 PM - 12:00AM (Closed On Monday)
Introduction :
Asap Steamboat & Grill is a culinary haven for steamboat and grill enthusiasts in Puchong. Located in the heart of Puchong, this restaurant offers a unique dining experience where guests can savor a wide variety of fresh ingredients cooked in a flavorful broth or grilled to perfection. The cozy and inviting ambience of Asap Steamboat & Grill creates a warm and welcoming atmosphere for friends and families to gather and enjoy a satisfying meal together. With its commitment to quality, freshness, and exceptional service, this restaurant has garnered a reputation for delivering an unforgettable dining experience.
Location and Accessibility :
Asap Steamboat & Grill is conveniently located at Lot 94 Jalan Tempinis, Kampung Tengah A in Puchong, Malaysia. The restaurant's strategic location makes it easily accessible for both local residents and visitors. Whether you're coming by car or public transportation, you can easily reach Asap Steamboat & Grill without any hassle. The area is well-connected with roads and transportation networks, ensuring a smooth journey to the restaurant.
Operating Hours :
Asap Steamboat & Grill welcomes guests to enjoy their delectable offerings during their operating hours from Tuesday to Sunday. From 6:00 PM until midnight, patrons can relish in the delightful flavors and savor the unique steamboat and grill experience. Please note that the restaurant is closed on Mondays, allowing the team to prepare for the exciting week ahead.
What to expect :
Customers visiting Asap Steamboat & Grill can expect a delightful dining experience filled with a variety of fresh ingredients and enticing flavors. The restaurant offers a unique combination of steamboat and grill, allowing guests to customize their meals and cook their favorite ingredients to perfection. With a wide selection of ingredients including succulent meats, fresh seafood, and a range of vegetables, customers can create their own personalized dishes. The cozy and welcoming ambience adds to the overall experience, making it an ideal place for friends and family to gather and enjoy a memorable meal. The attentive staff and quality service further enhance the customer's dining satisfaction, ensuring a pleasant and enjoyable time at Asap Steamboat & Grill.
Conclusion :
Indulge in a culinary adventure at Asap Steamboat & Grill, where flavors come alive and customization is key. With a delectable range of ingredients, a cozy ambience, and attentive service, this restaurant is a must-visit for those seeking a memorable dining experience. Whether it's savoring the sizzling grill or immersing in the flavors of a steamboat, guests are guaranteed a delightful time.