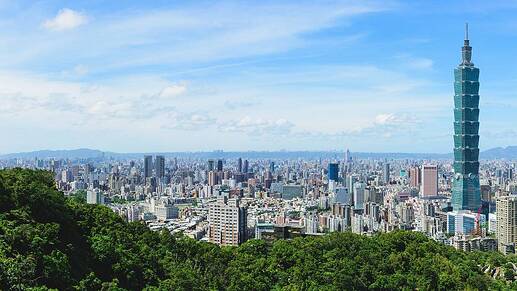 Taiwan has fully re-opened to foreign tourists after more than two years of strict COVID-19 border restrictions.
Visitors to the self-ruled island are no longer required to quarantine upon entry, or to take any PCR tests.
Instead, they will need to test negative on a rapid antigen test on arrival, and monitor their health for a week.
Taiwan's tourism bureau estimated that a total of 244 tourists from some 20 tour groups will arrive Thursday.
The news comes as Japan and Hong Kong also relax their entry rules. But would-be visitors to nearby China still face harsh quarantine policies.
What are the travel rules for Taiwan?
Taiwan reopened its borders on October 13. Authorities have scrapped the current requirement that arrivals quarantine in hotels for three days, followed by four days of self-monitoring.
People who were able to enter the country without a visa before the pandemic have been able to do so from 29 September. A ban on tour groups has also been lifted.
"It has finally come to the final moment of the pandemic," President Tsai Ing-wen wrote on her Facebook page.
"Now, we must make every effort to revive tourism, stimulate the economy and lead Taiwan's economy to develop by leaps and bounds."
Visitors who test positive for COVID-19 will still have to quarantine at a hotel or at home.
Source: Euronews