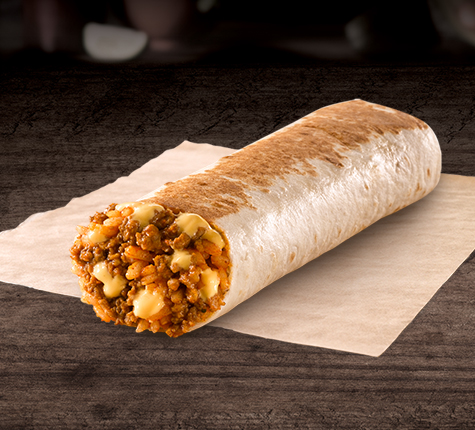 Image Source: Taco Bell Official Website
Location:
F-21-G, Jalan Kenari 6, Bandar Puchong Jaya, 47100 Puchong, Selangor
Operating Hours:
Monday to Sunday 10:00 am -11:00 pm
Introduction:
Welcome to Taco Bell Puchong IOI Boulevard, a beloved fast-food destination that brings the bold and vibrant flavours of Mexican cuisine to the heart of Puchong, Malaysia. If you're craving delicious and satisfying Tex-Mex dishes in a lively atmosphere, Taco Bell is the place to be.
What to expect:
Taco Bell is best known for its diverse menu of Mexican-inspired favourites, offering a wide range of dishes that cater to different tastes and preferences. From tacos and burritos to quesadillas and nachos, there's something for everyone at Taco Bell Puchong IOI Boulevard.
One of the signature items at Taco Bell is the Crunchy 2 Taco Supreme, which features a crispy corn taco shell filled with seasoned ground beef, lettuce, tomatoes, shredded cheese, and a dollop of sour cream. This classic creation delivers a satisfying crunch and a harmonious blend of flavours that will leave you wanting more.
If you're in the mood for a heartier option, the Grilled Stuft Burrito is a popular choice. Packed with your choice of protein, seasoned rice, beans, tangy sauce, and melted cheese, this generously filled burrito is a delicious and filling meal all on its own.
For those seeking a lighter option, Taco Bell also offers a variety of fresh and customisable salads, such as the Fiesta Taco Salad, which combines a crispy tortilla bowl with seasoned beef or chicken, lettuce, tomatoes, beans, and a zesty dressing. It's a refreshing and satisfying choice for those looking for a healthier alternative.
To complement your meal, Taco Bell Puchong IOI Boulevard offers a range of beverages, including soft drinks, iced tea, and frozen delights like their iconic Baja Blast Freeze. Don't forget to try their cinnamon twists or churros for a sweet and satisfying dessert option.
Conclusion:
Whether you're stopping by for a quick bite or looking for a casual hangout spot, Taco Bell Puchong IOI Boulevard delivers on flavour, quality, and value. With its vibrant menu, friendly service, and lively atmosphere, this fast-food joint brings a taste of Mexico to the heart of Puchong, providing an enjoyable dining experience for Mexican food enthusiasts and fast-food lovers alike.