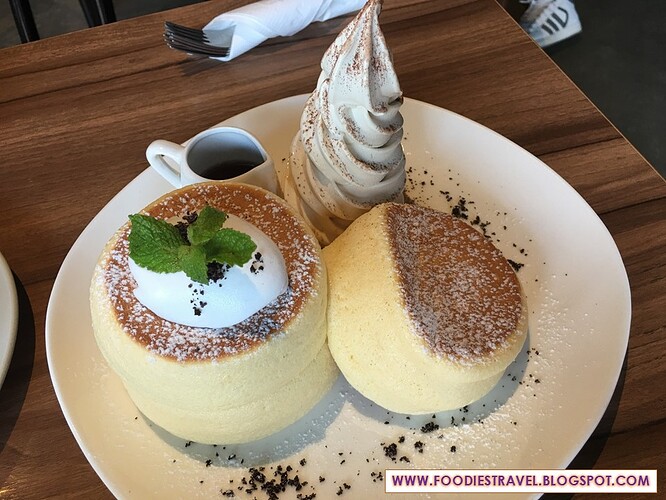 Image Source: Foodies
Location:
NO 1-7, 1st floor, Kompleks Kenari, Jalan Kenari 19a, Bandar Puchong Jaya, 47100 Puchong, Selangor
Operating Hour:
Monday 2–11 pm
Tuesday Closed
Wednesday 2–11 pm
Thursday 2–11 pm
Friday 2 pm–12 am
Saturday 2 pm–12 am
Sunday 2–11 pm
Introduction:
Welcome to Soufflé Dessert Cafe @ Puchong, where sweet dreams come true. Nestled in the heart of Puchong, our café is a paradise for dessert enthusiasts. We pride ourselves on offering a delectable menu of heavenly treats that will indulge your senses and satisfy your sweet cravings.
What to Expect:
At Soufflé Dessert Cafe, expect a delightful array of desserts crafted with passion and creativity. From decadent chocolate soufflés to delicate macarons and refreshing fruit parfaits, our menu caters to every dessert lover's fantasy. The café exudes a cozy ambiance, perfect for relaxing with friends or enjoying a quiet moment alone. Each dessert is a masterpiece, prepared with the finest ingredients, promising a symphony of flavors and textures that will leave you craving for more.
Conclusion:
In conclusion, Soufflé Dessert Cafe @ Puchong invites you to embark on a sweet culinary journey. Expect not just desserts, but experiences that awaken your taste buds and bring a smile to your face. Whether you're celebrating a special occasion or simply indulging in a treat-yourself moment, our café promises a dessert experience that is nothing short of magical.