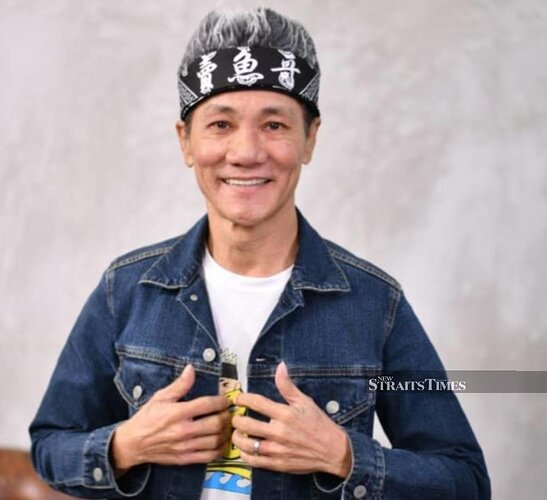 KUALA LUMPUR: Veteran Singaporean getai (traditional Hokkien popular music) performer Wang Lei, who is also an avid livestreamer, has rubbed Malaysians on social media the wrong way, despite his good intentions.
Entertainment portal AsiaOne reported yesterday that the 61-year-old entertainer angered several Malaysian livestreamers, after announcing on Facebook Live that he was offering a cash reward of RM150,000 to anyone who had news of the whereabouts of Chia Min Yong, who has been missing since April 5.
Wang made the announcement on April 9, in an impassioned plea. He urged Singaporeans and Malaysians to help look for the missing Malaysian woman.
Wang said: "If Chia has really been kidnapped by someone, have I offended the kidnappers? Won't it be very dangerous for me if I go to Malaysia? What if they let her go and kidnap me instead? I'm older so I'm easier to catch," he said.
His seemingly offensive statement angered Malaysian Netizens, and one of them Happy Boss accused him of "using Chia's name to create cheap publicity".
Another Netizen Sunny Seow took issue with Wang's comment about his country's safety.
He said: "Can you please don't make Malaysia out to be such a dangerous place?
"Malaysia is a very safe country, don't give the rest of the world the impression that it isn't."
On April 17, Wang said on Facebook that he would increase the reward money to RM400,000 and clarified that the additional money came from members of the public who wanted to help the Chia family.
A Netizen Jaguar Lim ticked off Wang, and said that there was potential danger in offering money as a reward for finding Chia.
"What if the person who gets the money is an associate of the kidnappers?" said Lim.
Singaporean director Jack Neo took to Facebook Live on Monday, and defended Wang, his longtime friend.
Neo, 62, of Ah Boys To Men fame said that he had known Wang for many years and described him as a righteous man.
Neo explained that Wang had to publicise his act of charity because the money came from well-meaning donors.
"If he doesn't make it high-profile, his donors might think he pocketed their money," he said.
"He is a simple-minded person, when he sets his mind to doing something, he doesn't care about anything else or who he might offend."
Source: New Straits Times