Beside call for airport LIMOUSINE, GRAB, your family & friend fetch you to airport from Puchong, now you may have another option, Shuttle bus service by Aerobus.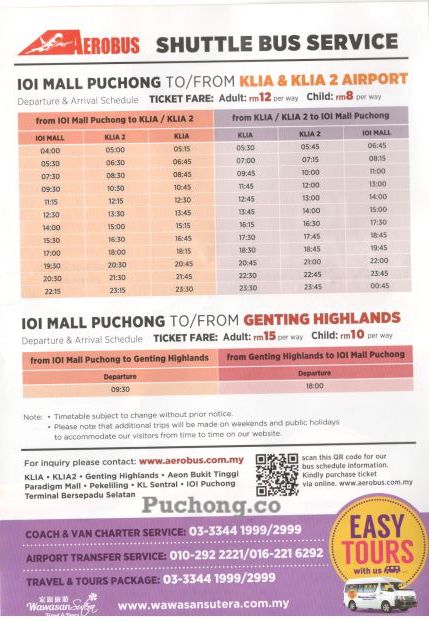 Ticket Fare: RM12/way for adult & RM8/way for child
Beside that, Aerobus did provide Shuttle bus service from Puchong to Genting Highlands as well.
Ticket Face: RM15/way for adult & RM10/way for child.
#KLIA #KLIA2 #Puchong #shuttlebus #IOIMall