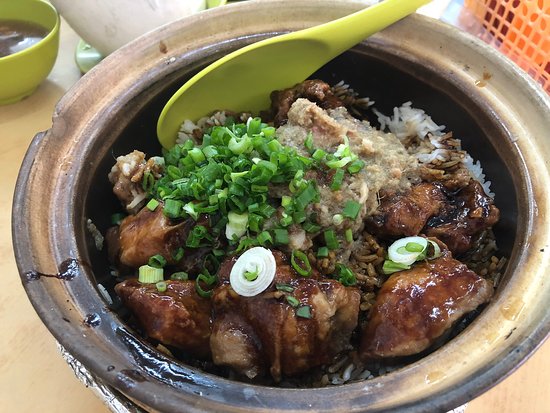 Image Source: Tripadvisor
Location:
Jalan Kenari 19a Bandar Puchong Jaya, Puchong 47100 Malaysia.
Operating Hours:
Monday-Sunday 11AM-3PM, 5PM-10:30PM
Introduction:
Welcome to Shi Yue Tian Claypot Chicken Rice in Puchong, a culinary haven where the rich aroma of claypot-cooked delicacies fills the air. The restaurant is a tribute to the traditional art of claypot cooking, offering an unforgettable experience that combines authentic flavors and cozy ambiance.
What to Expect:
At Shi Yue Tian, expect a symphony of textures and flavors as we present the finest claypot chicken rice. The skilled chefs meticulously prepare each dish using premium ingredients, ensuring that every bite is a harmonious blend of succulent chicken, fragrant rice, and a medley of savory seasonings. The cozy setting and attentive service enhance the dining experience, making it a delightful journey for your taste buds.
Conclusion:
In conclusion, Shi Yue Tian Claypot Chicken Rice in Puchong is a must-visit destination for food enthusiasts seeking the warmth and comfort of claypot-cooked dishes. With its dedication to preserving the art of claypot cooking and serving dishes bursting with authentic flavors, the restaurant guarantees a memorable dining experience.