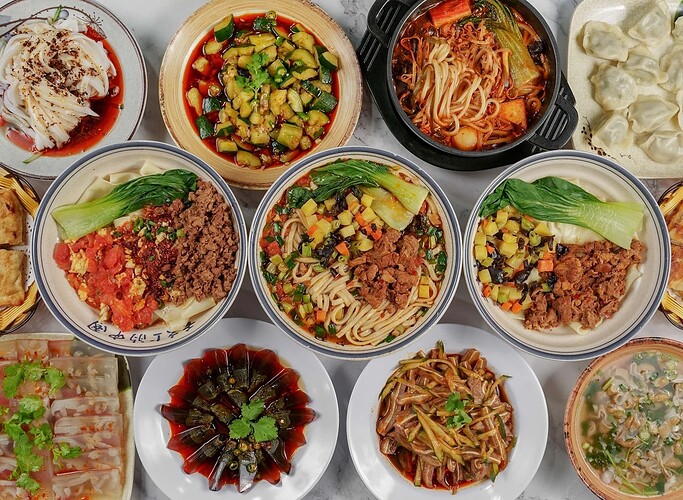 Image Source: FoodPanda
Location:
72,1st Floor, 72, Jalan Puteri 2/2, Bandar Puteri Puchong, 47100 Puchong, Selangor.
Operating Hour:
Monday-Sunday, 10:30 am–9:30 pm
Introduction:
Welcome to Shaanxi Noodle House in Puchong, where the heart of Chinese culinary tradition finds a home. Nestled in the vibrant streets of Puchong, our restaurant is a gateway to the robust and flavorful cuisine of Shaanxi province. Prepare to embark on a culinary journey that captures the essence of ancient Chinese flavors.
What to Expect:
At Shaanxi Noodle House, expect an authentic taste of Shaanxi's culinary heritage. Our menu boasts a variety of hand-pulled noodles, aromatic broths, and delectable dumplings, all prepared with the finest ingredients and traditional techniques. Anticipate a dining experience filled with rich, savory tastes and the aromatic spices of Shaanxi, served in a warm and welcoming atmosphere that embodies the essence of Chinese hospitality.
Conclusion:
In conclusion, Shaanxi Noodle House @ Puchong offers more than just a meal; it's a cultural immersion into the heart of China's culinary traditions. With its commitment to authenticity, warm ambiance, and flavorful dishes, the restaurant ensures every visitor a satisfying and memorable experience.