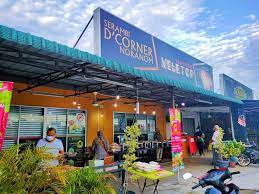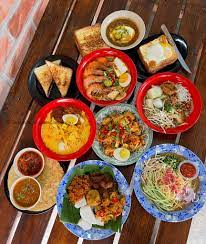 Location:
Kampung Seri Andalas, 47100 Puchong, Selangor
Operating Hours:
Tuesday - Sunday : 7am - 11.30am
Contact
019-332 9243
Introduction:
Hi, is there anyone here looking for a new place to eat for breakfast with their beloved family? Here I recommend you to go to Serambi D'corner Noranom. Located in Puchong and serving Southern breakfast food or Johor food. This is the right place for those who come from Johor and live in Puchong to cure their longing for Johor food
Location and Accessibility:
As I told, Serambi D'corner Noranom located in Puchong district or more precisely in Kampung Seri Andalas. The people who live nearby must go there to have breakfast.
However, parking is very limited because there are many visitors who eat there. Don't worry you can, park your car on the side of the road and even though there are many people eat there, the systems at there are very fast so you don't have to worry if your food is late.
Operating Hours:
This restaurant is open every day except Monday from 7.00 am to 11.30 am, so don't worry at 11am you can still go there, especially for those who always wake up late and want to breakfast at 11am.

What to Expect:
As I mentioned Serambi D'corner Noranom is a restaurant that serves breakfast from Johor. So of course you will see different types of food such as Lontong, Lontong Kering, Mee Rebus, Lempeng and the most popular is Kacang Pool. They also serve the usual breakfast food such as Nasi Lemak and others. There are many kuih-muih already available and all that remains is to take it home and don't forget to pay for it.

Conclusion:
So what are you waiting for? Try to go there and don't forget to bring your family or your friends, because eating together can strengthen family ties.