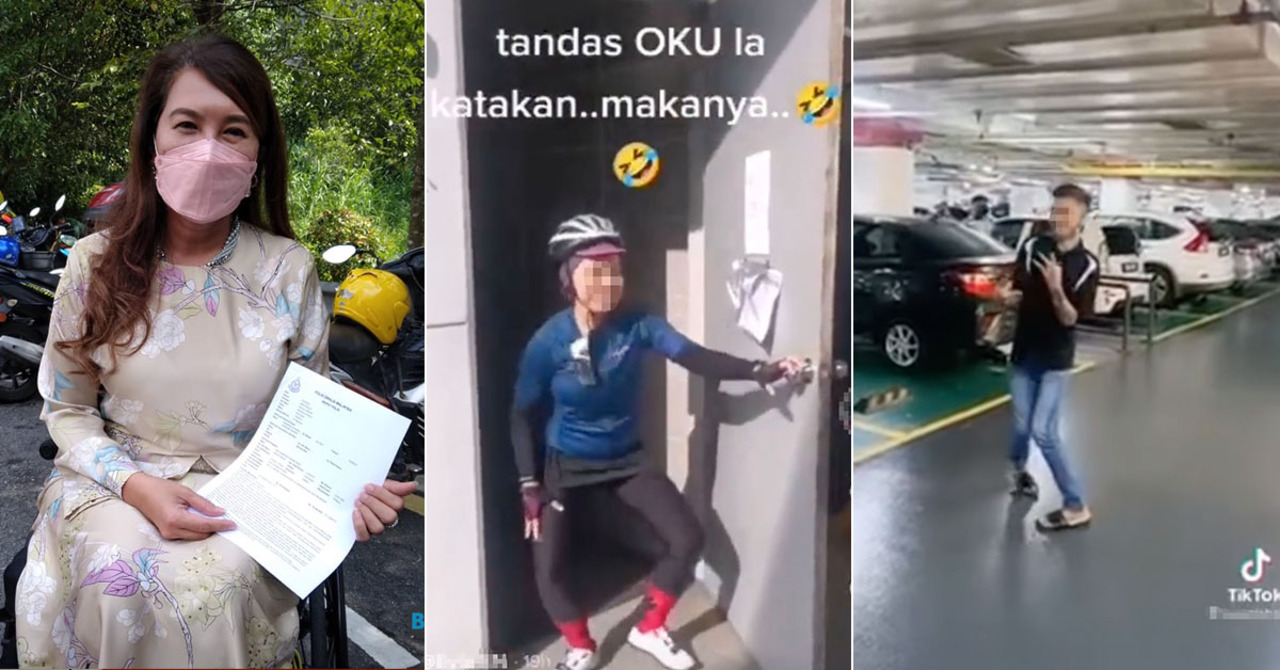 Senator Ras Adiba has filed a police report against the youths involved in two TikTok videos that made fun of people with disabilities (OKU) recently.
In a press conference today, 9 December, the OKU Sentral President said the two videos ridiculed the disabled community and belittled the difficulties they go through every day.
She advised the youths, who are out for fame when creating the videos, to find other topics to make fun of instead of picking on the OKU community.
"As a representative of the OKU community in Malaysia, on behalf of all the parents, children, guardians, doctors, nurses and teachers who take care of us, I express sadness and disappointment with the missing morality in our society," she said.
In the first video uploaded to TikTok, two male youths can be seen acting disabled so that they can park their car in an OKU parking lot.
"Looking for parking can be difficult. But my friend said that if you do this, you can always definitely find parking," said one of the boys in the video, while the camera pans to his friend pretending to walk with his arms and knees bent.
The TikTok user has since taken down the video and apologised for their behaviour, saying they did it only for content and did not actually park their car in an OKU lot.
In another TikTok that was widely circulated, two women cyclists can be seen laughing while using an OKU public toilet
"She said it was an OKU toilet, so [she did this]," read the caption, as one of the women, again, pretended to be disabled and shuffled out of the toilet with bent knees and a limp.
The TikTok user has also since issued a public apology after backlash on social media and claimed that they did not intend to mock the OKU community.
Ras said she has seen the apologies by the youths but decided to report the videos to the police anyway to prevent future recurrences.
She said this is to fight the persisting poor perception and discrimination against the OKU.
"We all will be disabled one day. Don't ever make fun of us and mock us," she warned in a tweet published yesterday, 8 December.
"Don't misuse the facilities assigned for OKU. These facilities were made specially for our limitations, special needs, and safety."
The senator added that the youths' actions may be held liable under Section 14 of the Minor Offences Act 1955 for demonstrating insulting behaviour, as well as Section 233 under the Communication and Multimedia Act 1998 for disseminating offensive content.
Source: SAYS