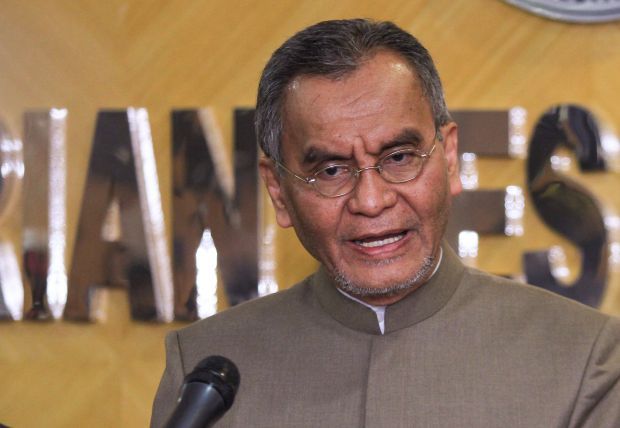 PETALING JAYA: Selangor's requirement for masking will be stricter compared to the Federal Government's ruling.
Selangor Covid-19 Task Force Council head Datuk Seri Dr Dzulkefly Ahmad ( pic ) said everyone in Selangor would be required to wear a mask as long as they were in a public place whether crowded or not. He said the Covid-19 virus was still in the community, following two latest cases of local transmission in Gombak and Hulu Langat.
"We in Selangor have set the use of face masks as mandatory, especially in public places, except when at home or in the car.
"I hope there is no second wave, but the cases in Gombak and Hulu Langat show that the virus is still in our community, " he said during a video interview with Astro AWANI.
"We see that our society has started to get complacent, comfortable and getting back to their old ways. This is very worrying.
"We need to know that when we wear a face mask, not only are we protecting ourselves, but others too."
The former Health Minister said members of the public must adhere to the standard operating procedure set by the ministry, especially on the use of face masks, exercise vigilance and not to revert to previous bad habits.
"Don't be relaxed, don't think that we are back to normal, " he said.
Source: The Star