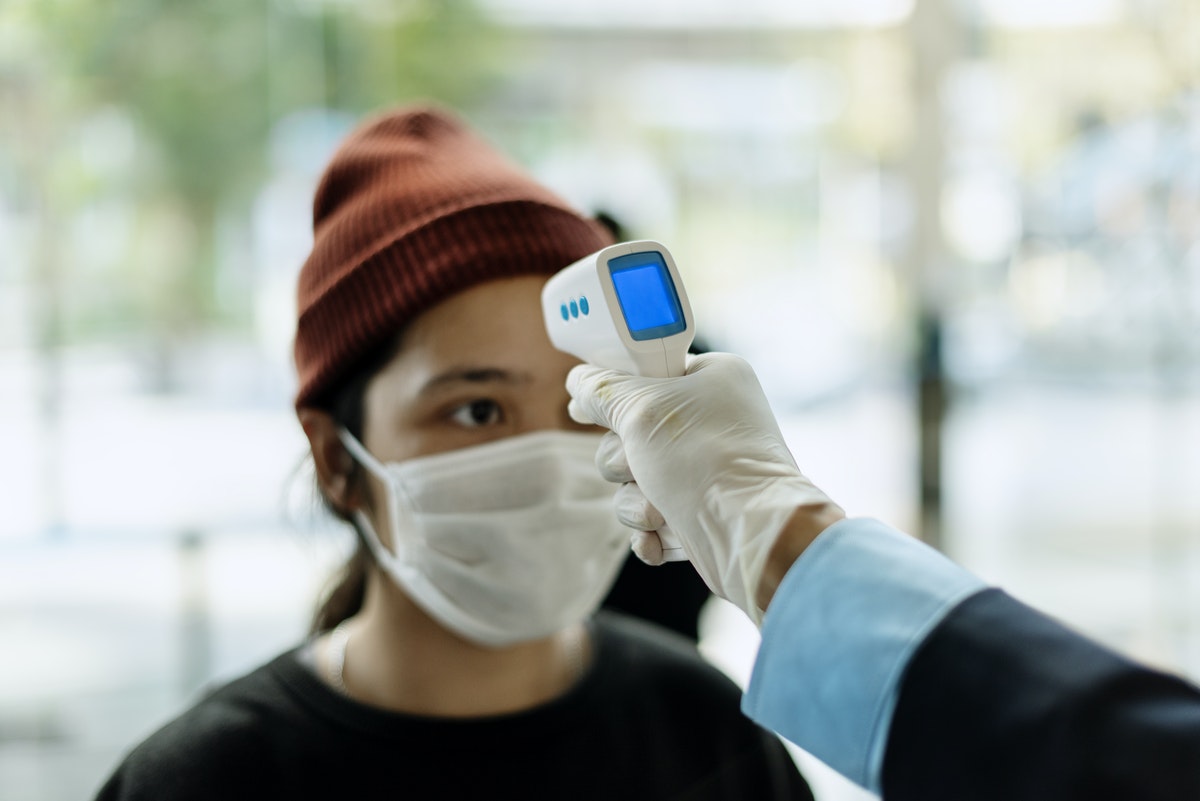 Woman in a medical mask getting her temperature measured by an electronic thermometer
PETALING JAYA: A Selangor assemblyman has sought to allay fears of a Covid-19 outbreak in Puchong after the health ministry announced yesterday that a cluster was detected in the township.
In a Facebook post, Kinrara assemblyman Ng Sze Han said the Bah Puchong cluster was named as such as the individual who had returned from Sabah lives in Puchong.
"He was on home quarantine, but his relatives from Perak visited him and stayed with him and they too became positive."
"All patients are now hospitalised and all his contacts have been screened. Stay calm, wear a mask, keep social distancing and always wash your hands," he said, adding that there was no "serious" outbreak of the virus in Puchong.
FMT has contacted health director-general Dr Noor Hisham Abdullah for confirmation.
The health ministry yesterday said the cases from the Bah Puchong cluster were traced to individuals from Petaling in Selangor and two districts in Perak – Kinta and Larut-Matang-Selama.
The index cases, three individuals, from the cluster had tested positive on Monday after having returned from Sabah. All three have been admitted to Hospital Sungai Buloh.
After they tested positive, close contact screenings were conducted where two positive cases were found in the Larut-Matang-Selama and Kinta districts.
Source: freemalaysiatoday.com