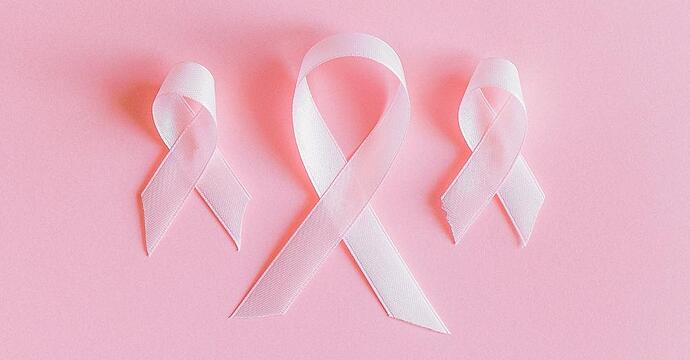 PETALING JAYA: Countless women in Malaysia have stepped forward to tell of their courageous battles with breast cancer, surviving the disease, and moving on to live fulfilling lives.
Despite these stories, advancement in medical treatments and numerous awareness campaigns, many are still turning up at an advanced stage of breast cancer, resulting in poorer prognoses.
Consultant clinical oncologist Dr Jennifer Leong said the lack of awareness of early warning symptoms of breast cancer could result in a delay in seeking treatment.
"It is crucial for us as a society to continue raising awareness on the importance of early detection of breast cancer as early detection saves lives," said Dr Leong, who works at a private hospital in Selangor.
Women may be juggling many roles such as being a wife, a mother and a career woman, which can lead to them not scheduling a routine mammogram.
"Misconceptions that it is a hassle or painful procedure may also put off some women from getting a mammogram," she added.
However, a mammogram is a straightforward procedure that generally takes less than half an hour to complete, said Dr Leong.
A mammogram is recommended for early detection of breast cancer, and all women should start screening at age 50 or earlier if the risk is high, such as having a strong family history of breast or ovarian cancer, she added.
Fear and shame of knowing the cancer diagnosis is another barrier to women seeking early medical advice.
"It is not easy going through the cancer journey alone and I always advise my patients to seek physical and emotional support from family members, close friends and support groups," said Dr Leong.
For close ones, giving support to cancer patients such as providing a listening ear, helping with household chores or accompanying patients on their hospital visits will go a long way in helping them to cope better with treatment-related side effects and completing the treatment, she added.
Depending on the type of treatment offered, patients often struggle with affordability and sustainability of treatment and this can delay them from seeking treatment, but Dr Leong said that "there are organisations offering partial financial aid for the needy and Makna is one of them".
The government also provides NCD (non-communicable disease) health screening, health aid of up to RM20,000, completing cancer treatment incentive of RM1,000 and transport incentive up to RM1,000 for low-income individuals and their spouses aged 40 years and above through the PeKa B40 package.
PeKa B40 is managed by ProtectHealth Corporation Sdn Bhd, a non-profit subsidiary wholly owned by the Health Ministry.
"If cancer is detected early, especially at the pre-cancerous stage, early intervention such as a surgery can be done and the prognosis is often excellent," said Dr Leong.
She added that the most common type of breast cancer among women starts in the milk duct, and hormone receptor positive (oestrogen and/or progesterone receptor positive), human epidermal growth factor receptor 2-negative (HER-2 negative) breast cancer is the most common subtype.
The hormone-receptor positive, HER-2 negative breast cancer subtype accounted for 68% of all diagnosed breast cancer, according to a Health Ministry's Health Technology Assessment Section (MaHTAS) review published last year.
Hormonal or endocrine therapy plays an important role in the treatment of hormone receptor positive (oestrogen and/or progesterone receptor positive), human epidermal growth factor receptor 2-negative (HER-2 negative) breast cancer."In recent times, the introduction of a novel oral targeted therapy known as the CDK4/6 inhibitor in combination with the hormonal therapy means that there is now another treatment option beyond chemotherapy to help control symptoms in patients with advanced breast cancer such as Stage IV," said Dr Leong.
The MaHTAS review "Targeted therapies in combination with hormonal therapy as a first-line treatment for HR+ and HER2- metastatic breast cancer" said clinical evidence suggests that combination of CDK 4/6 inhibitors with aromatase inhibitor (AI) in post-menopausal women with metastatic breast cancer resulted in longer period of survival and better improvement in progression-free survival.
CDK 4/6 inhibitors include palbociclib, ribociclib or abemaciclib.
However, the use of combination strategies may be restricted by affordability constraints in the local settings, it said.
It is also important to be aware that certain side effects are more pronounced in combination therapies compared with a single hormonal therapy, such as neutropenia (too little white blood cells that fight certain bacteria), leukopenia (a decrease in leukocytes, a disease-fighting cells in the blood) and anaemia.
However, Dr Leong said the side effects are often tolerable and manageable.
Most patients can maintain a good quality of life and continue working during treatment.
"Clinical trials show patients on these combination therapy can have a symptom-free interval for up to two years compared to hormonal therapy alone," she said.
Besides the hormone receptor positive, HER-2 negative subtype, patients may also present with HER-2 positive disease or triple negative breast cancer (lack of expression of all three receptors).
The treatment and prognosis for these groups of women vary significantly and treatment options should be discussed with their doctors, said Dr Leong.
As patients progress to more advanced stage cancer, treatment often incorporates supportive and palliative care.
Many are still unaware of the role of hospice organisations which play an important role in offering home visits and lending medical equipment to the patients, she said.
The Union for International Cancer Control's campaign for the next three years beginning next year comes with the theme "Close the care gap" and Dr Leong said she hopes to continue to raise awareness on breast cancer among Malaysian women, especially marginalised groups.
"There is a need to increase the screening opportunity and accessibility to the healthcare system among women in rural areas. Many are still not well equipped with the knowledge on self-breast examination.
"Improving our national patient's navigation system is also an important step to reducing time between detection to treatment and this requires a collaborative effort from the primary physicians, surgeons, oncologists and public health sector," she said.
We will be having a Health and Nutrition OnWEB webinar session at 8pm on March 8. Do sign up at bit.ly/mypinkribbon18.
source: the star