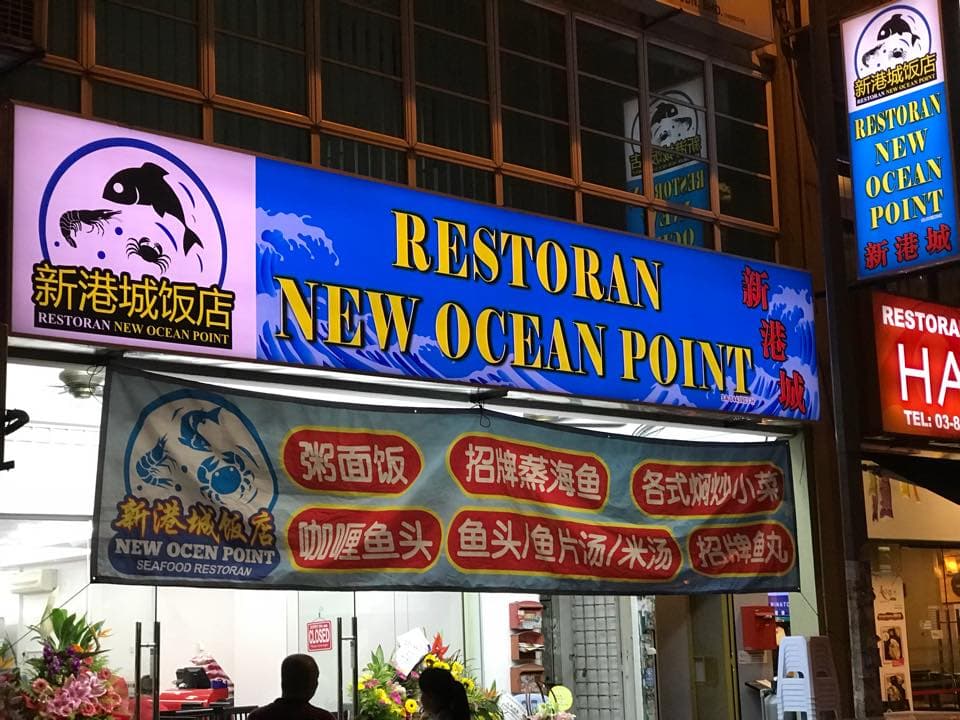 Image Source :
Facebook New Ocean Point
Location:
No. 51G, Jalan Puteri 2/3, Bandar Puteri Puchong 47100 Puchong, Selangor, Malaysia
Operating Hours:
Monday - Sunday : 11:00AM - 3:00PM & 5:00PM - 11:00PM
Introduction :
New Ocean Point is a renowned seafood restaurant located in an exciting coastal area. With a strong reputation for serving fresh and delectable seafood dishes, New Ocean Point has become a popular destination for seafood lovers. The restaurant prides itself on its commitment to sourcing the finest ingredients, ensuring that every dish is of the highest quality.
Location and Accessibility :
Situated at No. 51G, Jalan Puteri 2/3 in Bandar Puteri Puchong, New Ocean Point is conveniently located and easily accessible for diners. The restaurant is situated in the vibrant neighborhood of Puchong in Selangor, Malaysia. It enjoys a strategic location with close proximity to major roads and highways, making it easily reachable by both private and public transportation.
Operating Hours :
New Ocean Point operates from Monday to Sunday, ensuring that customers can enjoy their delicious offerings throughout the week. The restaurant welcomes diners from 11:00 AM to 3:00 PM for a delightful lunch experience. If you prefer to indulge in a scrumptious dinner, the restaurant also reopens from 5:00 PM to 11:00 PM, allowing you to savor their delectable seafood dishes into the evening.
What to expect :
Customers can expect a delightful dining experience at New Ocean Point. As a popular restaurant, patrons can anticipate a diverse menu featuring a wide array of seafood dishes prepared with fresh ingredients. From succulent fish and prawns to mouthwatering crabs and clams, New Ocean Point offers a range of flavorful options that cater to different tastes and preferences. Customers can look forward to enjoying dishes cooked to perfection, bursting with exquisite flavors and enticing aromas. Additionally, the restaurant's warm and friendly staff ensure attentive service, creating a welcoming atmosphere for guests.
Conclusion :
In conclusion, New Ocean Point is a go-to destination for seafood lovers in Puchong. With its prime location, accessible hours, and delectable menu, the restaurant offers a delightful dining experience for customers. Whether you're craving fresh fish, prawns, crabs, or clams, New Ocean Point has a wide variety of flavorful options to satisfy your palate. The attentive service and warm ambiance add to the overall dining experience, making it a favorite choice among locals and visitors alike.