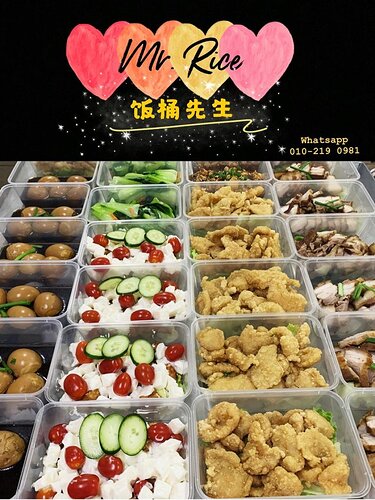 image source:
dong fang wang
Kuala Lumpur: Survival in the face of epidemic! In order to make ends meet and cope with operating costs, some canteen operators are now seeking a new lease of life by switching to meal delivery services during the school closure period.
Following the announcement by the Ministry of Education that schools across the country will be closed until the new school year next year, canteen operators are now unable to open their doors and their livelihood has been greatly affected.
According to an interview with the Oriental Daily News, some canteen operators are now offering meal delivery services or set-meal takeaways in the hope of earning a little income to meet their daily needs.
One of these operators started its meal delivery service this week, offering eight daily takeaway options of meat, vegetables, tofu and eggs ranging from RM5 to RM15 per portion (box).
Another eatery operator is offering three home-style set meals for takeaway, such as whole chicken drumstick rice and braised pork rice, at RM10 each, as well as free customised deliveries to Bangsarai Meida Garden, First Garden and Yau Lik Garden.
These meal delivery services are mainly on a reservation basis, but business is still slow due to the start-up nature of the business and competition in the market.
When interviewed, Mr. Wong, the canteen owner, pointed out that the food delivery service was launched only recently in the hope of earning a little income to help pay for the salaries of the staff. However, as they have just started, the response so far has been slow.
"Although the government has announced that the school will open on January 20 next year, the development of the epidemic is still unknown and we are still very worried that we may not be able to open on time and will face income problems if there is a prolonged delay, which is why we are planning to launch a food delivery service."
"Although the canteens were granted rent exemption during the period of the enforcement order, they still have to bear a lot of costs, especially as canteens are still an industry that requires a large number of staff and will inevitably have to bear the salaries of staff."
Another canteen owner, Ms Wong, also said that the canteens had only been open for about two months this year. Now that schools are closed, they have zero income and are relying on their savings to support them.
She said she had to make a living on her own, so she started offering takeaway packages last week in the hope of opening up another business opportunity at the lowest cost.
"I thought I'd give it a go, as I have nothing to do at home anyway, and cooking is my forte, so I thought I'd launch a home-based takeaway meal that I could sell off the shelf," she says.
"But there's too much competition and at the same time a lot of people prefer to cook at home, so we haven't officially received any orders yet."
Here are the delivery details from one of the canteen operators https://forms.gle/1ZpNExS2qXsK25LQ6 and more information can be found here.
Source: dong fang wang