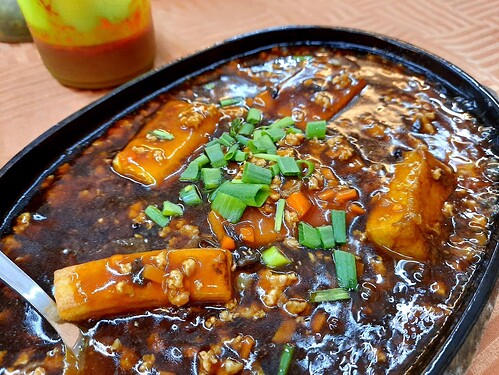 Image Source :
Google Review
Location :
30, Jalan Helang 13, Bandar Puchong Jaya, 47100 Puchong, Selangor
Operating Hours :
Monday - Sunday 11:00 AM - 11:45 PM
Introduction :
Welcome to Restoran New Otard in Puchong, a haven for food lovers seeking an exceptional dining experience. Nestled in the heart of the city, our restaurant invites you to embark on a culinary adventure that celebrates the best of Chinese cuisine with a modern twist.
What to Expect :
At Restoran New Otard, you can expect a symphony of flavors as we present a diverse menu inspired by traditional Chinese dishes. Our skilled chefs use the finest ingredients to craft each dish, ensuring a harmonious blend of taste and texture. From delectable dim sum to mouthwatering stir-fries and flavorful seafood, every plate promises an explosion of delightful tastes.
Conclusion :
In conclusion, Restoran New Otard in Puchong offers a journey through the rich and enticing world of Chinese cuisine. With its modern take on classic dishes and dedication to culinary excellence, the restaurant guarantees a dining experience that will leave a lasting impression. Step into Restoran New Otard and allow our flavors to captivate your senses, making your visit a memorable celebration of Chinese culinary artistry.