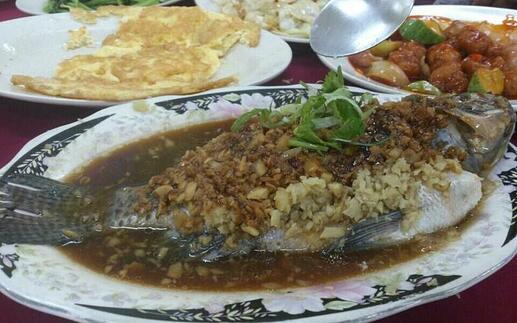 image source: FoodAdvisor
Location:
No.13,bangunan tempat letak kereta, Persiaran Puteri 1, Bandar Puteri, 47100 Puchong, Selangor
Operating Hour:
Wednesday-Monday 11:30 am–2:45 pm, 5–9:30 pm
Introduction:
Welcome to Restoran Lan Je in Puchong, a culinary haven renowned for its exquisite seafood delights. Nestled in the heart of Puchong, this restaurant has become a local gem, celebrated for its fresh seafood and delectable flavors. Prepare your taste buds for an unforgettable journey into the world of authentic Malaysian seafood cuisine.
What to Expect:
At Restoran Lan Je, expect a seafood extravaganza featuring a variety of dishes prepared with the freshest catches of the day. From succulent fish to flavorful prawns and crabs, each dish is expertly cooked and infused with delightful Malaysian spices. The menu is a seafood lover's paradise, promising a symphony of tastes and textures. Whether you prefer your seafood grilled to perfection or immersed in rich, aromatic sauces, every bite is a culinary delight.
Conclusion:
In conclusion, Restoran Lan Je @ Puchong offers more than just a meal; it presents an experience for the senses. With its commitment to freshness, quality, and traditional flavors, the restaurant guarantees a seafood dining experience like no other. From the moment you step in, you're welcomed into a world of tantalizing aromas and mouthwatering dishes.