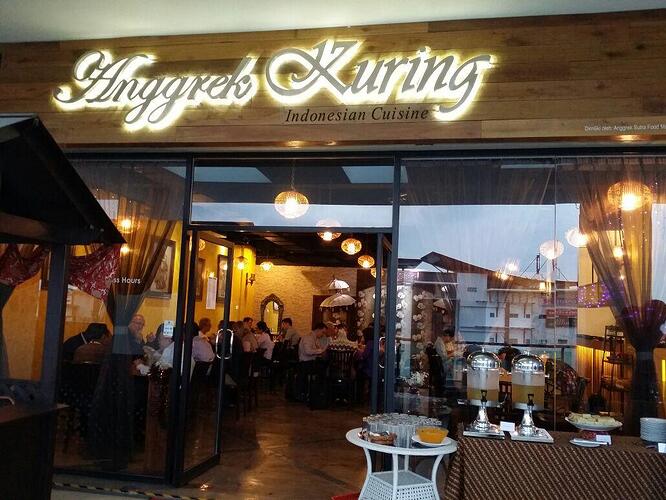 Location:
30-1, Jalan Puteri 1/4, Bandar Puteri, 47100 Puchong, Selangor
Operating Hours:
Monday - Sunday : 11.30am - 3.30pm, 5.30pm - 10.00 pm
Contact
03-8063 8050
Introduction:
Indonesia is a country that boasts of a rich and diverse cuisine, with a myriad of flavors and spices that are sure to tantalize any taste bud. Indonesian main dishes are known for their bold and complex flavors, often featuring a mixture of sweet, sour, spicy, and savory notes. From the famous Nasi Goreng to the hearty and delicious Rendang, Indonesian main dishes are a culinary adventure that should not be missed.

If you are a food enthusiast or someone who enjoys trying new things then exploring Indonesian main dishes is a must-do especially if you lived at Puchong, because next restaurant that I would recommend is Restoran Anggrek Kuring that located in Puchong.
Location and Accessibility:
The Restoran Anggrek Kuring is located in the Puchong at a Pusat Perindustrian Puchong. 1km from the lrt Pusat Perindustrian Puchong and 30 minutes from Lebuhraya Shah Alam.
Operating Hours:
The operating hours for this restaurant is between 11.30am to 3.30pm and continue open from 5.30pm until 10.00 pm for everyday.
What to Expect:
If you are visit this restaurant you will see and feels the unique flavors and spices of Indonesian cuisine, which can be both bold and complex. I guarantee that you will love this place.
Conclusion:
In conclusion, if you want to try the uniqueness of Indonesia cuisuine, you must try and bring your family together. Lastly, have a great day an enjoy your food at there.