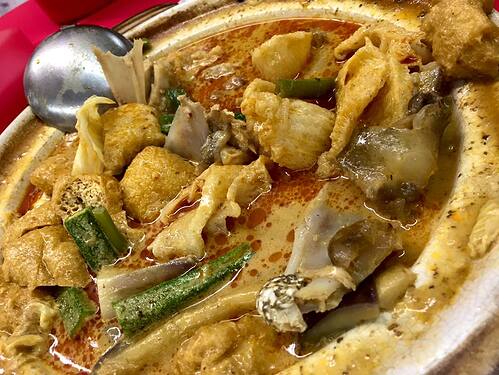 Image Source: FoodAdvisor
Location:
Block A, Jalan TK 1/11d, Taman Kinrara, 47100 Puchong, Selangor
Operating Hour:
Monday - Sunday
10:00am - 10:00pm
Introduction:
Welcome to Restaurant Kari Kepala Ikan Bintang in Puchong, a culinary gem renowned for its exceptional seafood dining experience. Nestled in the heart of Puchong, our restaurant is a beacon for seafood enthusiasts, offering a delightful fusion of rich flavors and aromatic spices.
What to Expect:
At Restaurant Kari Kepala Ikan Bintang, expect a tantalizing array of dishes centered around the signature specialty: fish head curry. Prepared with a secret blend of spices and fresh, succulent fish heads, each dish is a symphony of flavors that will awaken your taste buds. From spicy curries to flavorful stir-fries, our menu boasts a diverse selection of seafood delights, all expertly crafted to perfection. Anticipate a warm, welcoming ambiance and friendly service that complement the exquisite cuisine, ensuring a memorable dining experience for everyone.
Conclusion:
In conclusion, Restaurant Kari Kepala Ikan Bintang in Puchong offers a seafood extravaganza that delights both the senses and the soul. With its dedication to quality, authenticity, and hospitality, the restaurant guarantees a dining adventure that transcends ordinary culinary experiences.