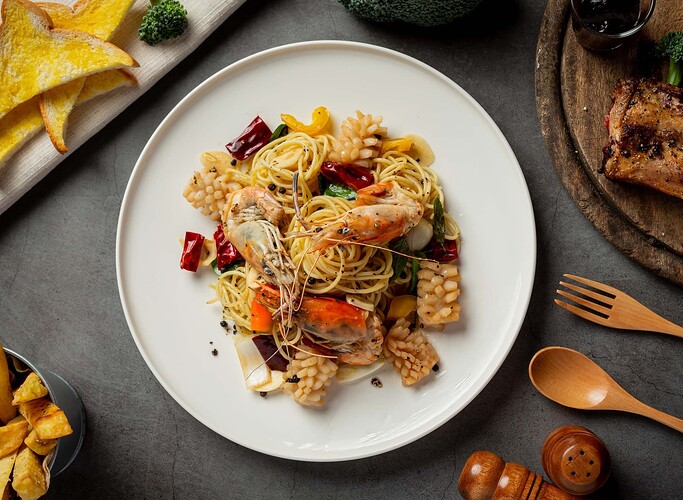 Image Source: FoodPanda
Location:
56-1, Jalan Puteri 1/4, Bandar Puteri, 47100 Puchong, Selangor
Operating Hour:
Monday-Sunday 12:00pm–11:30 pm
Introduction:
Step aboard the culinary voyage at Restaurant Ark of Noah in Puchong, where a gastronomic adventure awaits. Our restaurant is not just a dining space; it's a sanctuary of flavors, offering a diverse menu that caters to various tastes. Just like the legendary ark, we bring together a variety of cuisines under one roof, creating a unique and delightful experience for our patrons.
What to Expect:
At Restaurant Ark of Noah, expect a menu as diverse as the animal kingdom. From sizzling grills to exotic salads, our chefs craft each dish with precision and creativity. Whether you're a fan of hearty steaks, fresh seafood, or indulgent desserts, there's something to satisfy every palate. The ambiance is welcoming and family-friendly, making it an ideal spot for intimate dinners, celebrations, or casual gatherings. With a dedicated staff committed to exceptional service, you can expect a memorable dining affair that sails far beyond the ordinary.
Conclusion:
In conclusion, Restaurant Ark of Noah in Puchong offers not just a meal but an odyssey of flavors. Our commitment to culinary excellence, combined with a warm atmosphere, ensures that every visit is a memorable one. JCome aboard and embark on a gastronomic journey that mirrors the diversity of the animal kingdom, all within the inviting walls of Restaurant Ark of Noah.