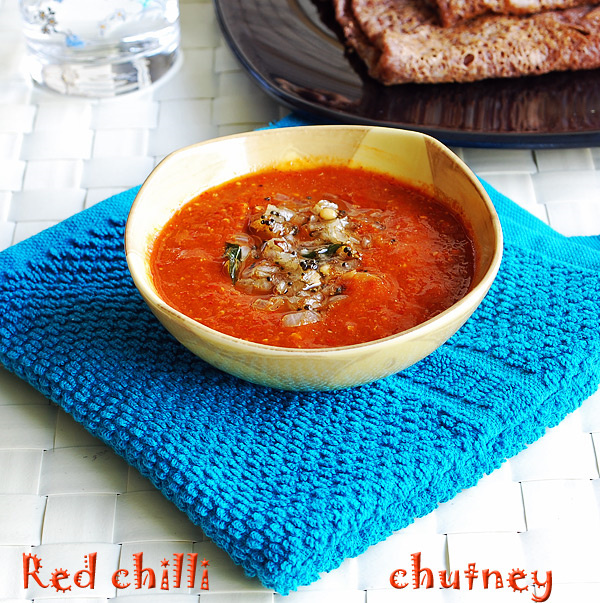 image credit :
rakskitchen
INGREDIENTS
Red chillies – 5-6
Tamarind – 1 tblsp tightly packed
Salt – as needed
Onion,chopped – 2 tblsp
TO TEMPER
Oil – 2 tsp
Mustard – 3/4 tsp
Urad dal – 1 tsp
Curry leaves – few
DIRECTION
Grind red chillies, tamarind and salt with 1/4 cup water until very smooth. transfer to a bowl.

Temper with the items given under 'To temper' table and add onion and fry till golden brown and mix it to the chutney we ground.