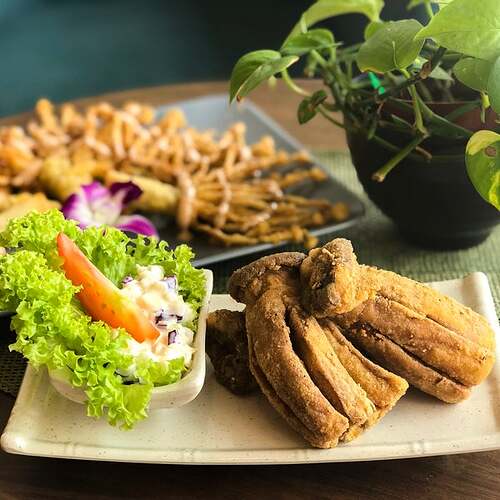 Location:
G-40, G-40, Jalan Puteri 4/8, Bandar Puteri Puchong, 47100 Puchong, Selangor
Operating Hours:
Monday - Friday 11:00am-3:00pm 5:00pm-9:00pm
Saturday - Sunday 11:00am - 9:00pm
Closed on Wednesday
Introduction:
Welcome to Pure Heart Vegetarian, a culinary sanctuary nestled in the heart of Puchong. Our restaurant is a haven for those seeking a delightful journey into the world of vegetarian cuisine. With a focus on fresh, wholesome ingredients and a dedication to culinary creativity, Pure Heart Vegetarian invites you to explore a diverse menu of meat-free delights that are as satisfying as they are nutritious.
What to Expect:
At Pure Heart Vegetarian, expect a gastronomic adventure filled with flavors that will surprise and delight your taste buds. From inventive plant-based renditions of classic dishes to creatively crafted vegan desserts, our menu caters to a wide range of preferences. Anticipate a warm and welcoming ambiance, coupled with attentive service, ensuring your dining experience is not only delicious but also enjoyable. Whether you're a dedicated vegetarian, a health-conscious foodie, or someone simply curious about meatless options, our dishes are designed to appeal to all palates.
Conclusion:
In conclusion, Pure Heart Vegetarian in Puchong offers a unique dining experience where culinary innovation meets a commitment to healthy, ethical eating. Our restaurant stands as a testament to the fact that vegetarian cuisine can be both wholesome and indulgent. Come join us in this culinary adventure, where every meal is a celebration of mindful eating, and every dish is prepared with a pure heart, ensuring your satisfaction and delight with every bite.