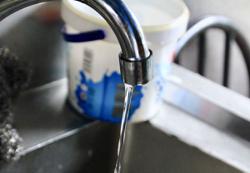 Kuala Lumpur, July 7 : Some 290 areas in Petaling, Klang, Gombak, Kuala Lumpur and Kuala Langat will experience water supply disruption from July 14-17, affecting some 425,000 households.
According to Pengurusan Air Selangor Sdn Bhd director and operations head Abas Abdullah, the Sungai Selangor Phase 3 Water Treatment Plant (SSP3 WTP) would be temporarily shut down from 9am on July 14 to replace certain critical assets and conduct upgrading work.
The supply is expected to be resumed fully by 5pm on July 17.
"We will mobilise 91 water tankers to the affected areas with priority given to critical premises, which include hospitals and dialysis centres.
"We urge consumers in the affected areas to store some water prior to the commencement of the scheduled water disruption and consume water prudently during this period, " he said.
On July 16-17, Air Selangor will make available eight local service centres (PKS) and six public water taps for residential consumers before the resumption of normal supply. Commercial customers can purchase water at two water filling stations using their respective water tankers and make payments at all 10 Air Selangor customer service counters.
Air Selangor Customer Service Counters

For details, visit AirSelangor website or download the Air Selangor mobile app at Google Play or Apps Store.
Click here for complete list and locations of the affected areas, PKS, public water taps and water filling stations.
Source: The Star