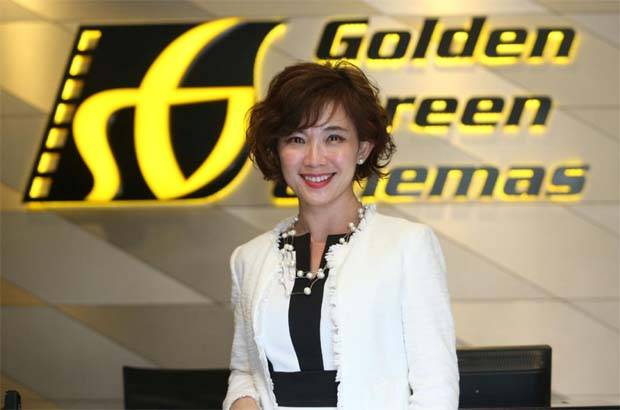 KUALA LUMPUR: The latest acquisition of MBO Cinemas by PPB Group Bhd will allow the group to diversify into new growth areas and expand its revenue streams.
The expanded chain of cinemas would enable PPB Group to capitalise on the food and beverage (F&B) segment and increase the co-production of local content by its Golden Screen Cinemas (GSC) Movies to complement the movie-going experience and further expand its revenue stream, said Koh Mei Lee, who is the head of corporate affairs of PPB Group Bhd and chief executive officer of GSC Group.
GSC is Malaysia's largest cinema exhibitor, which in turn is a wholly-owned subsidiary of PPB Group. Koh pointed out that "We have full confidence that the cinema industry is still healthy on a growth trajectory and it will always be around.
"The Covid-19 pandemic is a temporary setback. With the MBO chain of cinemas acquisition, we believe it will accelerate our growth. When the economy recovers, it will also strengthen our leadership position in the country." On Feb 23, PPB Group inked an asset sale agreement to acquire cinema assets from MCAT Box Office Sdn Bhd and Reel Entertainment Holdings Sdn Bhd, which are operators of the former MBO cinema circuit.
Both MCAT Box Office and Reel Entertainment are going through a creditors' voluntary winding up. The acquisition of third largest cinema chain operator in Malaysia, MBO Cinemas is slated to be completed by June this year.
According to MBO's official website, it has a total of 27 cineplexes across 10 states.
Given the new growth areas in focus and diversifying into the F&B segment, the group will be introducing a brand new F&B brand, Happy Food Co. which will be set up across selected GSC Cinemas.
The first café will be launched in the second half of this year at Southkey in Johor Baru.
In comparison with newly-built cinemas, Koh also said that return of investments for the acquisition of MBO Cinemas will take a shorter time compared to new cinemas.
With the vaccination roll out and anticipation in the recovery of the economy from the third quarter of this year, Koh hopes that the film exhibition and distribution segment could break-even this year, although a "meaningful recovery" is expected next year.
The film exhibition and distribution segment incurred a loss of RM136mil last year impacted by reduced admissions, intermittent closure of cinemas and deferment of movie titles during the Covid-19 pandemic.
Another key growth area for the group is also film production in its film exhibition and distribution segment.
In one year, Koh said the group aims to release between five to 10 movies.
Given the optimism on cinemas allowed to open today, she said that GSC cinemas would be operating at 50% capacity initially given the new standard operating procedures on social distancing.
Meanwhile, PPB Group managing director Lim Soon Huat said going forward, the group will continue to look for opportunities in Malaysia and also, the Asean region.
"We will not be deterred by this temporary setback of the pandemic. We are mindful the pandemic has changed the way we live.
"But we believe cinema will continue to be the place for people to go because of the big screen experience. We continue to look and generate revenue in more innovative ways, " he pointed out.
Besides that, he said PPB's 18.6%-owned Wilmar International Ltd (Wilmar), which has mainly attributed to the higher profit contribution in financial year 2020 (FY20), would continue to contribute significantly to the overall profitability of the group.
"Our investment in Wilmar has proven to be an investment that will continue to contribute significantly to the group's profit even in spite of Wilmar expanding.
"Having a significant stake in Wilmar allows PPB to benefit from its business expansion and growing profitability, " Lim added.
In FY20, the group pre-tax profit increased 12% to RM1.42bil compared to RM1.27bil in FY19 mainly due to higher profit contribution from Wilmar and also, the grains and agribusiness segment.
Grains and agribusiness segment's profit increased by 28% to RM272mil in FY20 from RM213mil a year ago mainly attributable to lower raw material costs and higher share of profits from its associates.
However, the segment's revenue remained flat at RM3.29bil in FY20 from RM3.3bil a year ago. Despite the rise in wheat prices, Lim had made it clear that there will be no price hikes in its Massimo bread in the foreseeable future.
On the other hand, PPB has also tendered for water projects in Malaysia and Brunei worth more than RM400mil.
Source: The Star